Full question
The Slow Roasted Garlic And Lemon Chicken looks like a great recipe, but why are the garlic cloves unpeeled? Can I substitute for peeled cloves or is there a special flavour reason?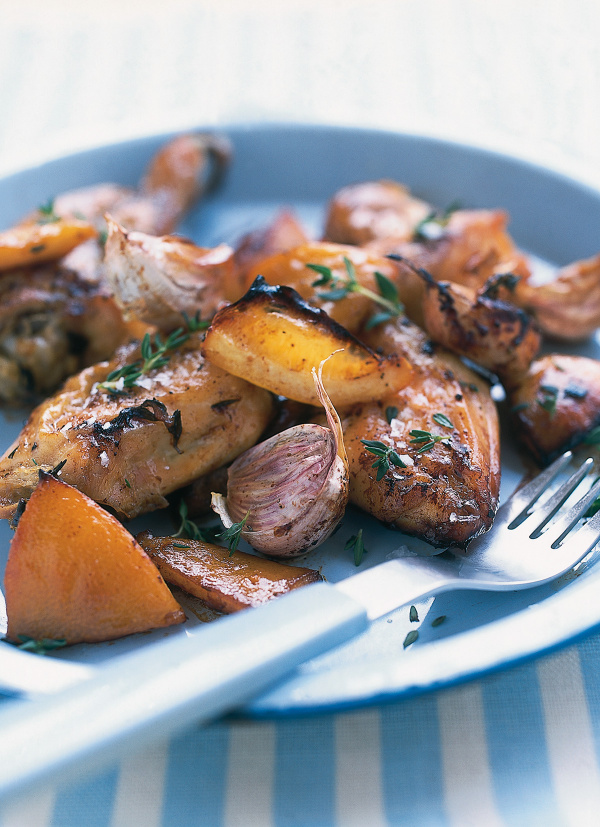 Slow Roasted Garlic and Lemon Chicken
Our answer
Nigella's Slow Roasted Garlic And Lemon Chicken (from NIGELLA SUMMER) roasts chicken pieces with whole cloves of garlic. The cloves of garlic are separated out from the bulb, but the skins are left on during roasting.
The reason the skins are left on is twofold. Garlic can burn quite easily, so leaving the skins on helps to protect the garlic cloves a little from the heat of the oven, so that they slowly caramelize rather than burn. Also, as the garlic cooks it becomes very soft and leaving the skins on prevents the cloves of garlic from being squished into the juices in the pan. Instead you can squeeze the soft and sweet garlic from the papery skins to eat alongside the chicken.