Full question
My partner cannot drink or have alcohol and I want to make Nigella's Italian Christmas Pudding Cake. What can I use instead of the marsala and Tuaca?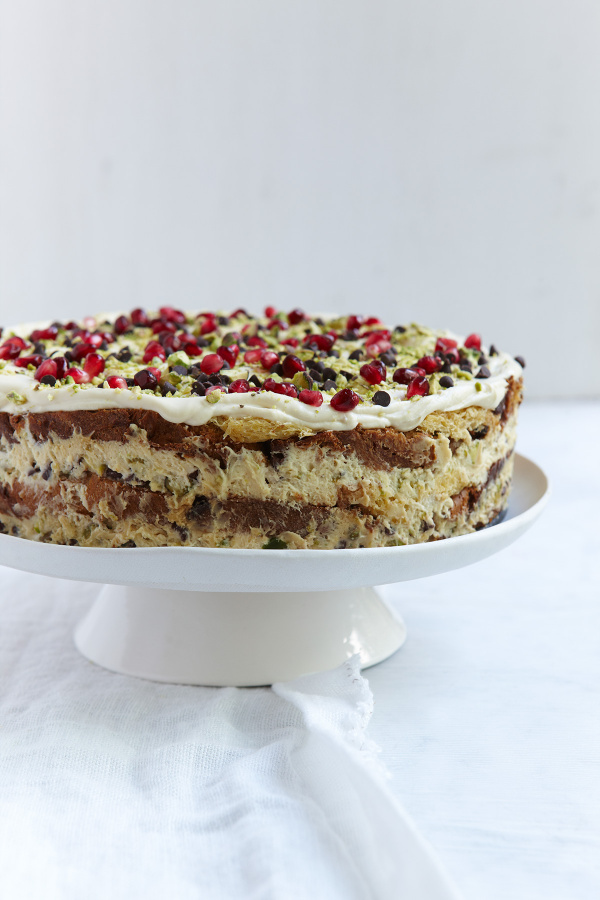 Italian Christmas Pudding Cake
Our answer
Nigella's Italian Christmas Pudding Cake (from NIGELLISSIMA) takes inspiration from tiramisu and cassata to make an easy and delicious dessert. Tuaca is a liqueur flavoured with citrus and spices and marsala is a fortified wine.
If you can't use alcohol then fresh orange or clementine juice would be a good alternative to the Tuaca, to drizzle over the sliced panettone. Instead of adding marsala to the mascarpone filling we would suggest using 115ml (scant 1/2 cup) of milk and 2 teaspoons (10ml) of vanilla extract. Whisk the cream and mascarpone carefully once you have added the milk and vanilla, so that it doesn't become too thick, and use immediately, as it will tend to thicken more as it stands.