Print me
Introduction
Suitable as a supper or main course this delicious creamy chicken is a recipe given to me by a Russian friend
1 large onion
2 ounces butter
3 rashers smokey bacon
4 chicken breasts
8 ounces sour cream
4 ounces gruyere cheese
4 ounces feta cheese
Method
Moscow Chicken is a community recipe submitted by lindy and has not been tested by Nigella.com so we are not able to answer questions regarding this recipe.
1 onion sliced and sautéed in 2oz butter (this seems a lot but is worth it for the taste)
Add 3 rashers chopped smoked bacon and cook until no longer pink, add 4 chicken breasts cut into 2" pieces and cook until no longer pink.
Then add a large 8oz carton of soured cream and stir in.
Pour into a casserole dish then top with plenty of sliced gruyere cheese and crumbled feta cheese.
Bake at about 190 degrees C fro about 15 - 20 minutes until golden on top.
It can be served with either rice or new potatoes and fresh green vegetables.
Other recipes you might like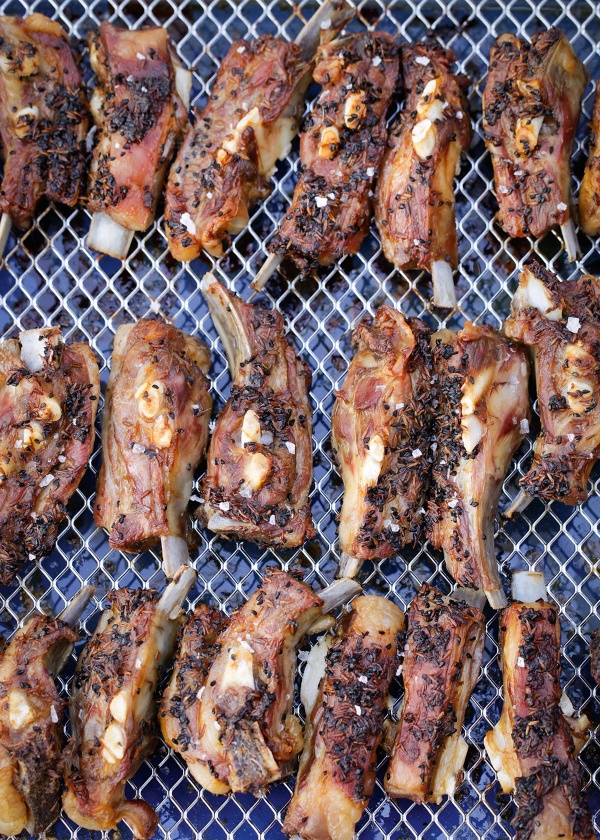 Lamb Ribs With Nigella and Cumin Seeds