More answers
Leftover Turkey
Asked by Philli7. Answered on 26th December 2010
Full question
Hi, I'm making Turkey for Xmas and I was wondering how sucessfully you can freeze leftover cooked turkey. There is so much leftover food at Xmas it would be great to be able to pull it out a few weeks later when we're not so overwhelmed with food and make the turkey hash recipe etc. Thanks very much.
Our answer
Yes you can freeze cooked turkey. Carve the leftover turkey into slices and cover and refrigerate it as quickly as possible (within 2 hours of cooking it and less if your kitchen is very warm). It will keep in the fridge for a couple of days or you can freeze it tightly wrapped in foil parcels and then put in freezer bags - it is handy to freeze in portion sizes so that you can pull as much or as little as you need from the freezer. If you like you can layer the slices between pieces of greaseproof paper or baking parchment (parchment paper) to reduce the risk of the turkey drying out. Freeze the turkey for up to 3 months and thaw overnight in the fridge. Use within 2 days of defrosting.
Turkey Hash is a great way of using up leftover turkey along with Turkey Pilaff and Wild Rice, Turkey, Cranberry and Pecan Salad. Kitchen has some delicious suggestions for using up leftovers - try Chinatown Chicken Salad, Thai Chicken Noodle Soup, Quick Chick Caesar or Chicken, Bacon and Avocado Salad using turkey in lieu of chicken.
Recipes you might like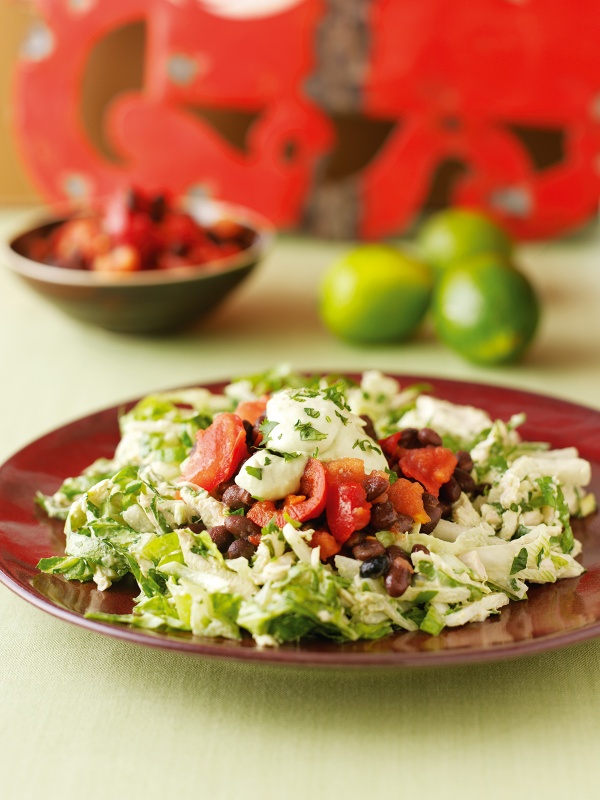 Mexican Chicken or Turkey Salad With Tomato and Black Bean Salsa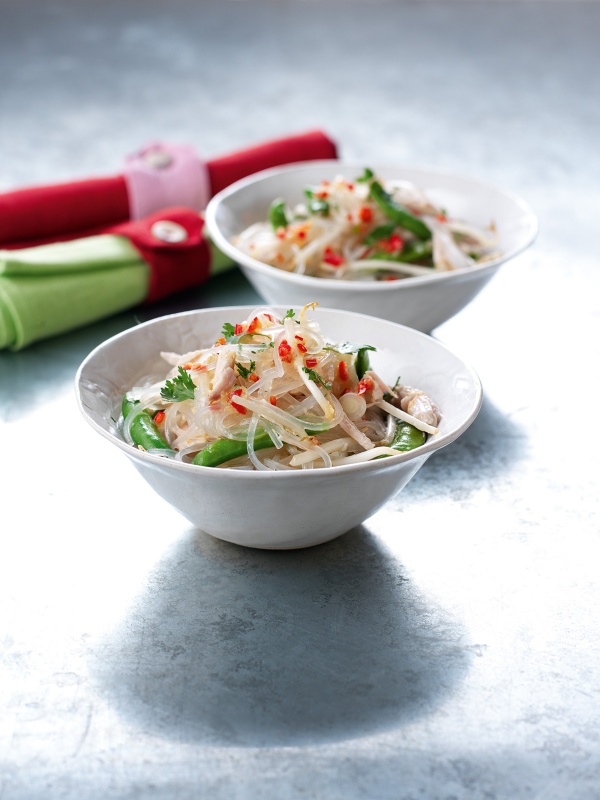 Turkey and Glass Noodle Salad