Full question
I really want to try Nigella's brining technique for the Spiced and Superjuicy Turkey this year, but I've noticed in some other brining recipes that you should rinse the turkey in water before cooking. I know Nigella does not specify this in her recipe but wanted to check that I didn't need to follow this step? Many thanks, Kelly.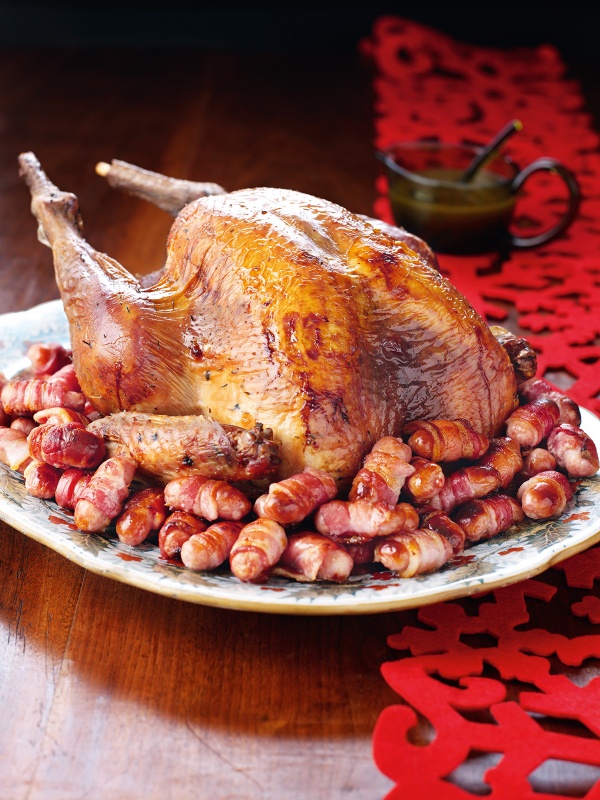 Spiced and Superjuicy Roast Turkey
Our answer
Nigella's Spiced And Superjuicy Roast Turkey (from NIGELLA CHRISTMAS) soaks the turkey in a spiced brine (salted water) before roasting. Brining helps to impart moisture and flavour to the bird. For Nigella's recipe the turkey does not need to be rinsed before roasting, but do use paper towels to dry the skin as much as possible so that it crisps up well in the oven. You do not need to use any extra seasoning on the Spiced And Superjuicy Roast Turkey as it has been brined.
If you are using a dry brine, where salt and spices are rubbed directly into the turkey, then you may need to rinse the salt off before the turkey is put into the oven. For other festive feasting ideas you may also like to look at Nigella's Season's Eatings.