More answers
Lemon Polenta Cake
Asked by essiebh. Answered on 18th August 2015
Full question
I wanted to make ahead (by a few days) the Lemon Polenta Cake for a party and I would like to know if I can bake it two days ahead and then pour the syrup the day of serving? Also can I freeze the cake (with or without the syrup)? Thanks - I am looking forward to making this!
Our answer
Nigella's Lemon Polenta Cake (from Kitchen and on the Nigella website) is a popular gluten free cake and is doused with a lemon syrup after baking. The syrup adds to the moist texture of the cake. It is best to pour the syrup over the cake while the cake is still warm, as the cake absorbs the syrup better at this stage. Once the cake is cold the syrup can tend to run off the cake too much.
Once the cake is cold you can remove it from the tin and store it in an airtight container for 2-3 days. It must be kept in a cool place as it can deteriorate more quickly in hot weather. Alternatively wrap the cake in a double layer of clingfilm and a layer of foil and freeze for up to 1 month. Thaw the cake for 3 to 4 hours at room temperature. If you are serving the cake as a dessert then you could make some extra lemon syrup, which could be trickled over each slice as you serve it.
Other Things You Might Like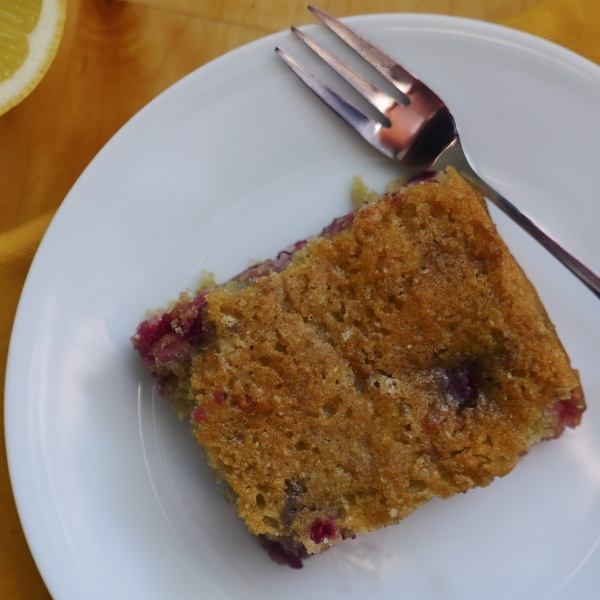 Raspberry & Lemon Cake (Vegan version)