More answers
Scotch Pancakes With Buttermilk
Asked by lflang. Answered on 30th September 2014
Full question
Can I use 150ml of buttermilk instead of using the milk and vinegar in Nigella's Scotch Pancake recipe?
Our answer
Nigella uses milk acidulated with vinegar in her Scotch Pancake recipe (from Feast and on the Nigella website) as the raising agent is bicarbonate of soda (baking soda) and this needs some acid to react with and form bubbles.
Scotch pancakes are not as raised and thick as American-style pancakes, so not as much leavening is needed in the batter. As buttermilk is slightly acidic it should be fine to use it in the recipe, though we would perhaps prefer to reduce the acidity slightly by using 100ml of buttermilk and 50ml of whole or semi-skimmed (reduced fat) milk. Also some of the cultured buttermilks can be quite thick, so to prevent the batter from being too thick it may also be a good idea to thin the buttermilk slightly with a little milk. We would however mention that we have not tried using buttermilk in this recipe so cannot guarantee the results.
Recipes you might like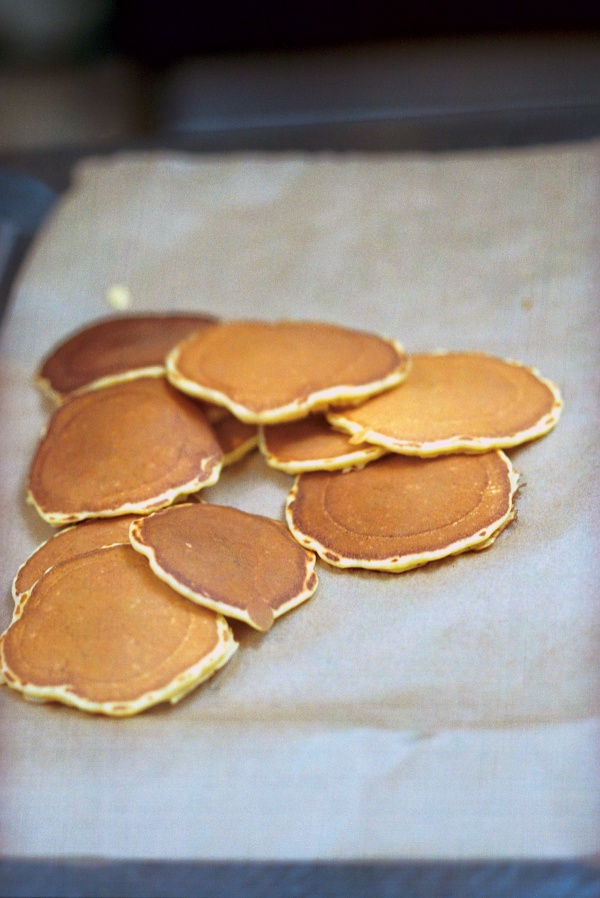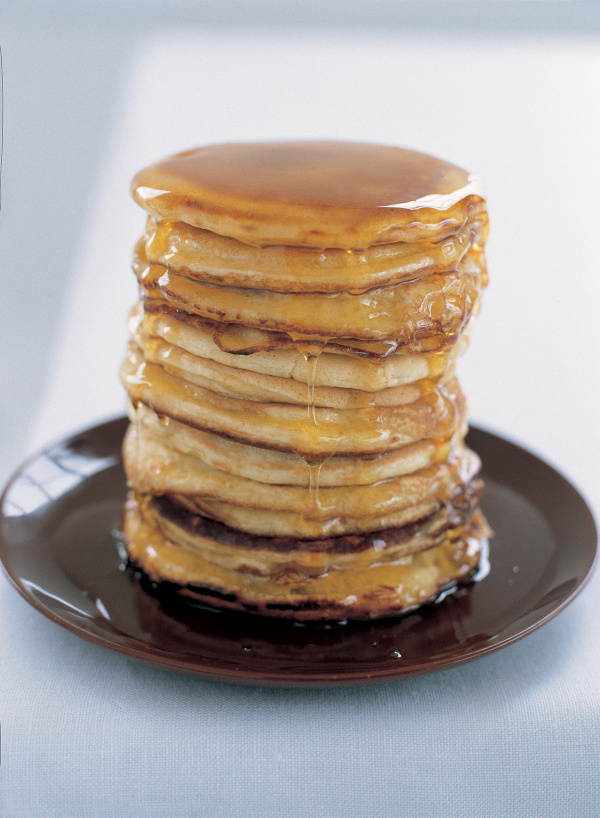 American Breakfast Pancakes