More answers
Slow Roasted Chicken
Asked by kali2. Answered on 21st September 2013
Full question
I would like to cook Nigella's Slow Roasted Garlic And Lemon Chicken and I see that there is no salt listed in the ingredients. Is salt not needed for this recipe?
Our answer
Nigella tends not to specifically mention adding salt for seasoning to a dish as seasoning a dish is a very personal thing. Peoples' desire for salt, and tolerance to it, varies enormously. Consequently Nigella prefers to let people season dishes with salt to suit their own personal taste.
For the Slow Roasted Garlic And Lemon Chicken (from Forever Summer and on the Nigella website), the dish containing all of the ingredients cooks, covered, in a low oven. This tends to intensify all of the flavours, including any any natural salts in the ingredients. Consequently if you would like to season the dish we would suggest that it may be better to add salt after cooking. If you have sea salt flakes then these would be particularly good as they will provide a little textural crunch, as well as some salinity.
Recipes you might like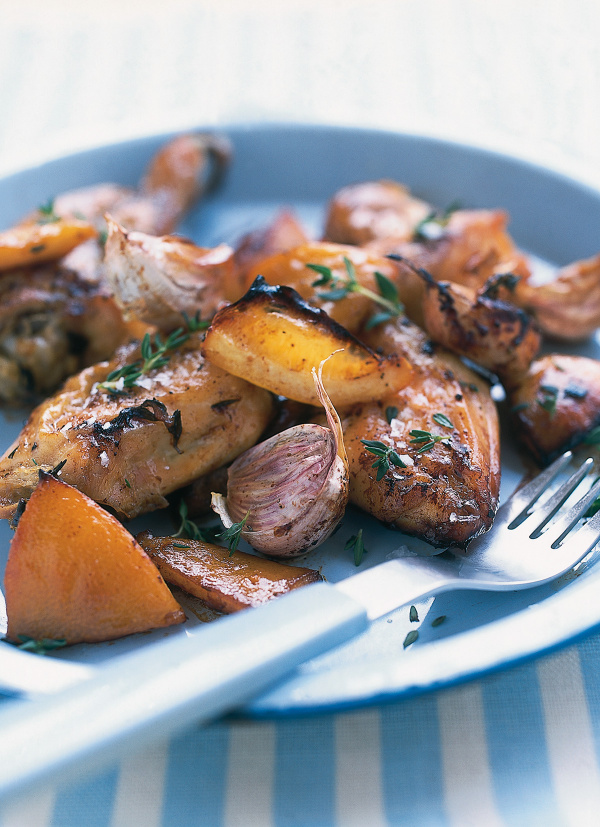 Slow Roasted Garlic and Lemon Chicken