Full question
I am looking to cook chicken for a crowd of about 60 people. Is the Slow Roasted Lemon Garlic And Lemon Chicken a recipe that is suitable to be served cold?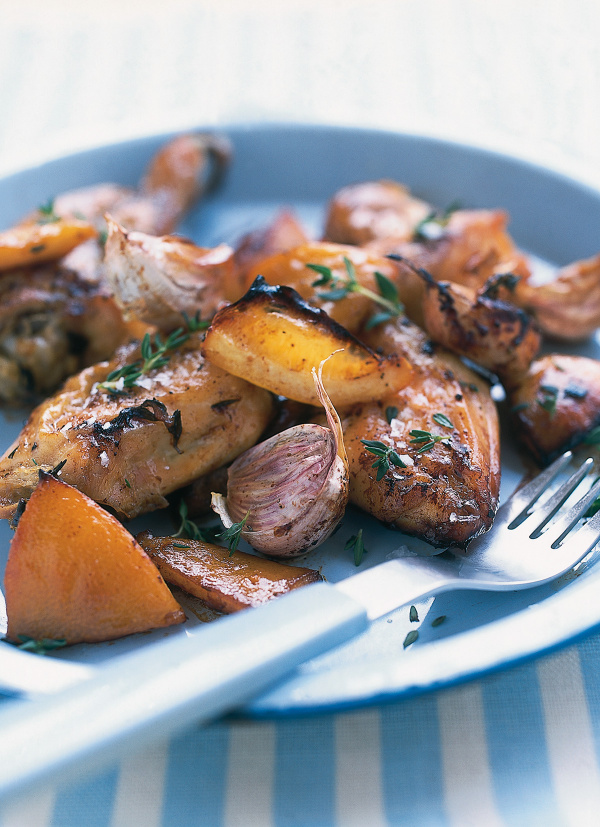 Slow Roasted Garlic and Lemon Chicken
Our answer
Nigella's Slow Roasted Garlic And Lemon Chicken (from NIGELLA SUMMER) is usually served hot or warm but could be served cold. If being eaten with fingers then you may find it easier to use chicken drumsticks, or a combination of drumsticks and thighs, instead of a whole jointed chicken. It is important however that the chicken is handled properly after cooking. The chicken should be cooled as quickly as possible and refrigerated within 2 hours of cooking. Keep refrigerated until ready to serve and eat within 3 days.
You may also be able to use the roasted garlic and lemons in a dressing for the chicken. Once they are cool enough to handle, squeeze any juice from the lemons and flesh from the garlic. These could be added to a mayonnaise, or whisked into an oil and lemon juice dressing, and again should be kept refrigerated until needed.