Full question
Will the Slow Roasted Garlic And Lemon Chicken recipe work with rabbit? I am intolerant to chicken and turkey will be too dry, so am considering making this with rabbit as I am really missing chicken & white meat!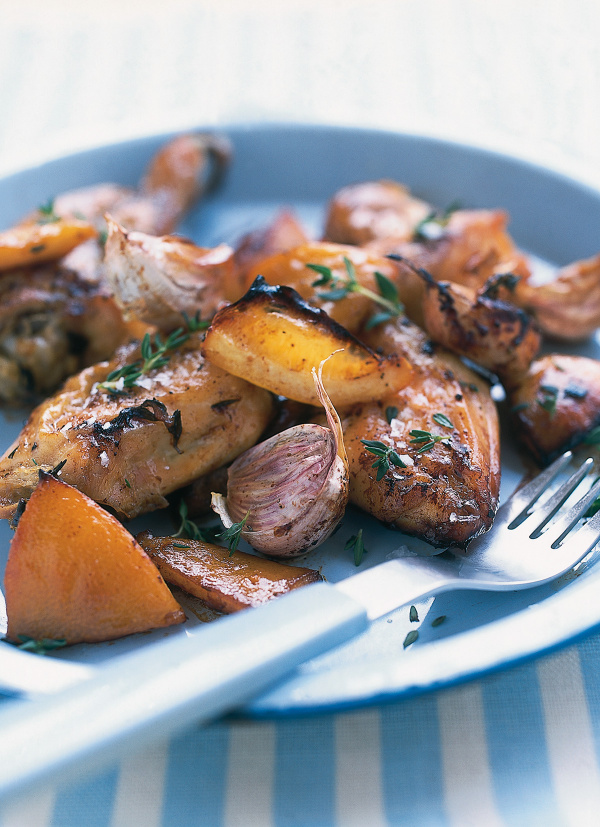 Slow Roasted Garlic and Lemon Chicken
Our answer
Nigella's Slow Roasted Garlic And Lemon Chicken (from NIGELLA SUMMER) is an easy one pan dish. Nigella uses a jointed chicken or it is possible to use chicken thighs that are on the bone. We suspect that you could use rabbit for this dish but we would suggest using rabbit legs as the loin could be too lean and become a little dry.
Most rabbit bought in butchers and supermarkets is quite young and we would suggest avoiding older specimens as they can be a little leaner and tougher. If the rabbit legs don't have skin on then you could drape a few slices of unsmoked streaky bacon or pancetta over the legs to add a little more moisture. However we would mention that as we have not tried the recipe with rabbit then we are unable to guarantee the results.