More answers
Soft Boiled Eggs
Asked by vanessaclark1974. Answered on 26th August 2015
Full question
Please can you tell me how to cook soft boiled eggs so that they aren't runny. Thank you!
Our answer
Soft boiled eggs are, as the name suggests, soft in the centre so they are usually served warm and have runny yolks. We suspect that you may be actually looking for a just-cooked hard boiled egg, which has a set centre but is still bright yellow and on the softer side and not a very hard boiled egg which is firm and has a pale yellow yolk.
Nigella cooks this type of egg in her recipe for Egg And Bacon Salad (from Kitchen).She suggests putting the eggs into a saucepan of cold water and bringing the water to the boil over a medium heat. Let the pan boil for 1 minute then remove the pan from the heat and let the eggs sit in the hot water for 10 minutes. Tip the water out from the pan and run cold water over the eggs until they feel cool to the touch. Peel and use the eggs, or refrigerate for up to 4 days. Please note that as these eggs are just cooked until just set they may not be suitable for pregnant women or anyone with a weakened immune system.
Recipes you might like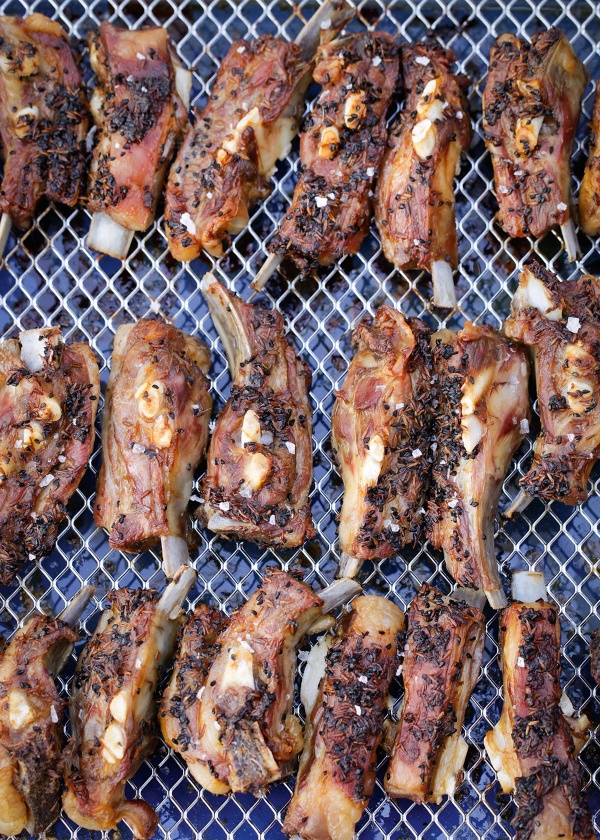 Lamb Ribs With Nigella and Cumin Seeds