Full question
Can you stuff this brined turkey? The special note for the Spiced And Superjuicy Turkey seems to say you can and then at the end says you can't.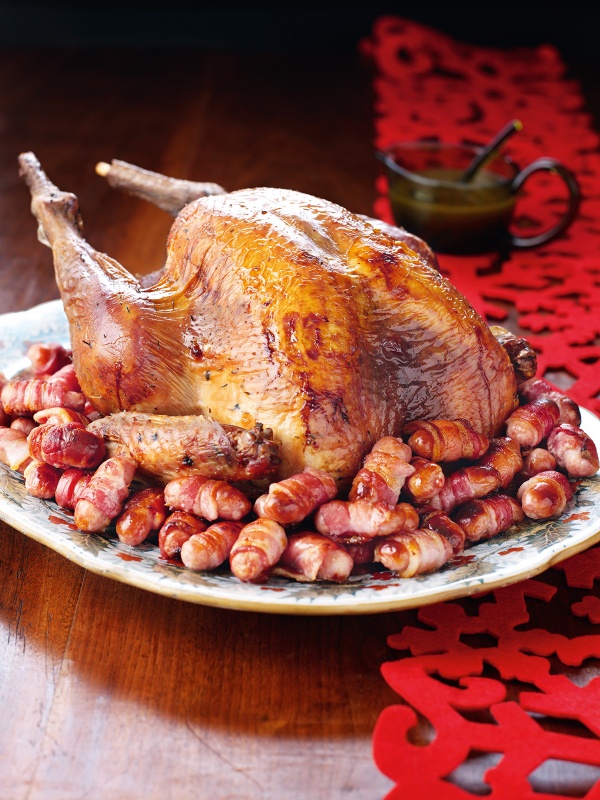 Spiced and Superjuicy Roast Turkey
Our answer
Nigella's Spiced And Superjuicy Roast Turkey (from NIGELLA CHRISTMAS) soaks the turkey in a salt solution that has sugar and spices added. This helps to season and flavour the turkey and also means that the turkey doesn't dry out in the oven. We do not recommend stuffing the cavity of the brined turkey in this recipe, as the brining process means that the stuffing will probably come out tasting too salty.
Opinion is divided on whether it is a good idea to stuff the cavity of a turkey for roasting. The longer cooking time required to make sure that the stuffing is cooked through properly can lead to the flesh of the bird becoming dried out. The roasting times in the table in the Special Information box at the end of the recipe are for all free-range turkeys (brined and unbrined), so we have to point out that if you do use this table as a guideline for cooking an unbrined stuffed turkey then you need to use the total weight of the turkey plus stuffing to calculate the cooking time.