Full question
What stuffing recipe would you recommend for the Spiced And Superjuicy Turkey? Just trying to see if anything would go with the spices used? I have made this recipe multiple of times and just used the simple recipe but just wondering if there is anything better? Thanks!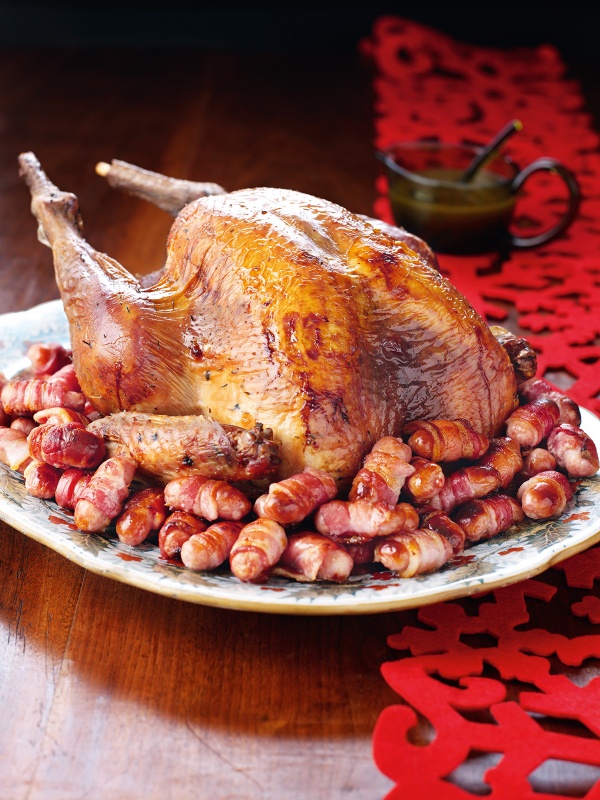 Spiced and Superjuicy Roast Turkey
Our answer
Nigella's Spiced And Superjuicy Roast Turkey is soaked in a brine solution that is seasonally spiced with cinnamon, allspice, star anise and caraway. Brining the turkey before roasting helps to yield moist and tender meat that is delicately infused with spice and perfectly seasoned. We would not recommend putting stuffing into the centre of the cavity of the bird during roasting as it is difficult to cook the stuffing thoroughly without overcooking the breast of the turkey. Also the juices from a brined turkey can be slightly salty and this could mean that the stuffing becomes too salty.
We would instead suggest considering a stuffing that is cooked separately from the turkey (known as a "dressing" in the US). Nigella's Gingerbread Stuffing uses sticky gingerbread that has spices that would go well with those in the turkey brine. The Panettone Stuffing Squares is made with pannetone, the Italian Christmas bread, and would also match well with the turkey. And we would suggest Nigella's Allspice Gravy alongside both.