Full question
I love the superjuicy brined turkey recipe, I've used it for years, wouldn't cook turkey any other way! This year I'm having goose and would love to use the same 'bath' - what does the team think?!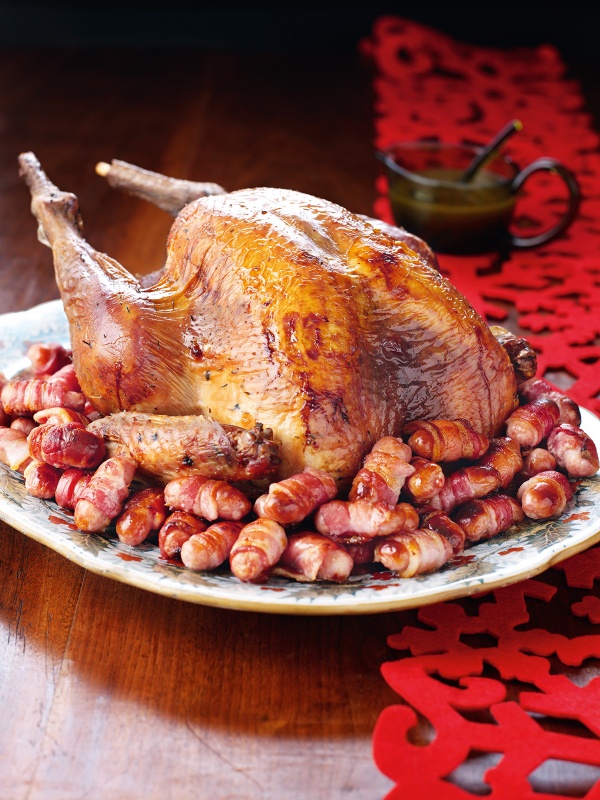 Spiced and Superjuicy Roast Turkey
Our answer
Nigella's Spiced And Superjuicy Roast Turkey (from NIGELLA CHRISTMAS) soaks the turkey in a salt water bath that has been spiced with star anise, cinnamon, allspice, cloves, pepper and mustard seeds. When this brined turkey is roasted it gives very moist and juicy meat. Generally duck and geese bought in the UK have been farm-raised and have a high fat level, so do not really need to be brined as during roasting the fat under the skin renders out and bastes the meat, keeping it moist.
However if you have a wild goose then these tend to be much leaner and may benefit from brining. As geese are generally smaller that turkeys we would suggest brining for only one day. And the roasting directions will be different for geese so we suggest checking the instructions that come with your goose. We would also mention that as we have not brined a goose ourselves we are unable to guarantee the results. You may also like to browse Nigella's Christmas Recipe Collection for ideas for turkey, ham and last minute menu planning.