Full question
I was apprehensive making the Cappuccino Pavlova as I had 4 egg whites in my freezer for months and wasn't sure they were ok to use but it was fine. However the meringue tasted more like a mousse in the middle, is this how it should be, not as crunchy as expected?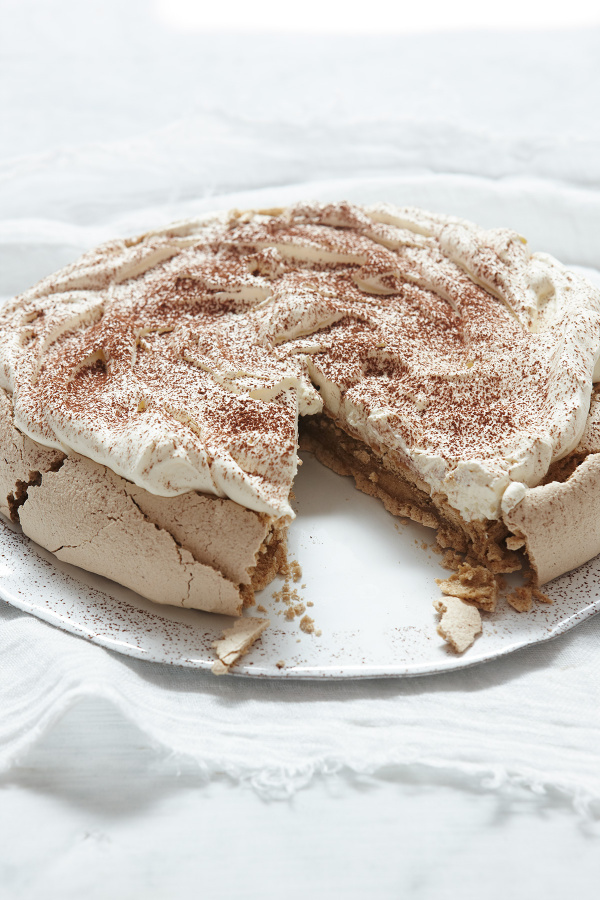 Our answer
Nigella's Cappuccino Pavlova (from NIGELLISSIMA) has a meringue base that is flavoured with espresso powder. The base also contains cornflour, which is common for pavlova meringues. The meringue is put into a medium oven and cooked for an hour.
This method for pavlova meringues is different to a regular, crisp meringue and pavlova meringues have a marshmallowy centre with a crisp crust, rather than being dried out and crisp all of the way through. So having a soft, mousse-like centre is correct and this soft centre should meld deliciously with the whipped cream when the meringue base is turned upside down and covered with cream before being served.