Full question
I would like to make the Cappuccino Pavlova but is there a substitute to white wine vinegar? I can't find it in supermarkets where I live. Is Apple cider vinegar a good option?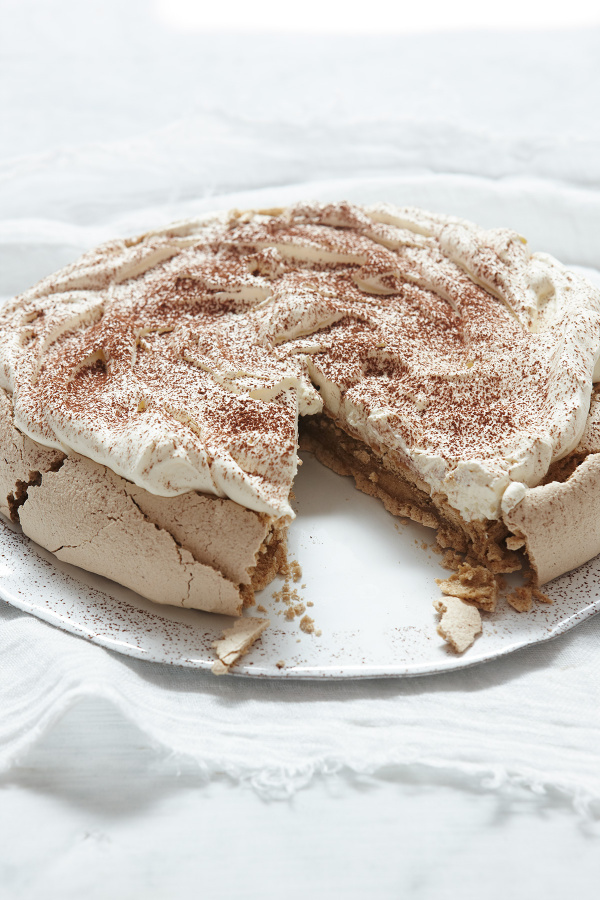 Our answer
Nigella's pavlova recipes, including the Cappuccino Pavlova (from NIGELLISSIMA), include both cornflour and an acid as these help to give the meringue base its soft marshmallowy texture. If wine vinegars are a problem then there are some alternatives and apple cider vinegar, or cider vinegar, does not have a strong taste and would be a good alternative. Balsamic vinegar should be avoided as its taste is too strong.
It is also possible to use lemon juice or cream of tartar as alternatives. Both of these should be used in the same quantity as the vinegar, for this particular recipe 1 teaspoon. Cream of tartar is sometimes known as tartaric acid. In many countries it is made from unfermented grapes but in some countries it is a by-product of wine making so, if necessary, you may need to check the source before using it.