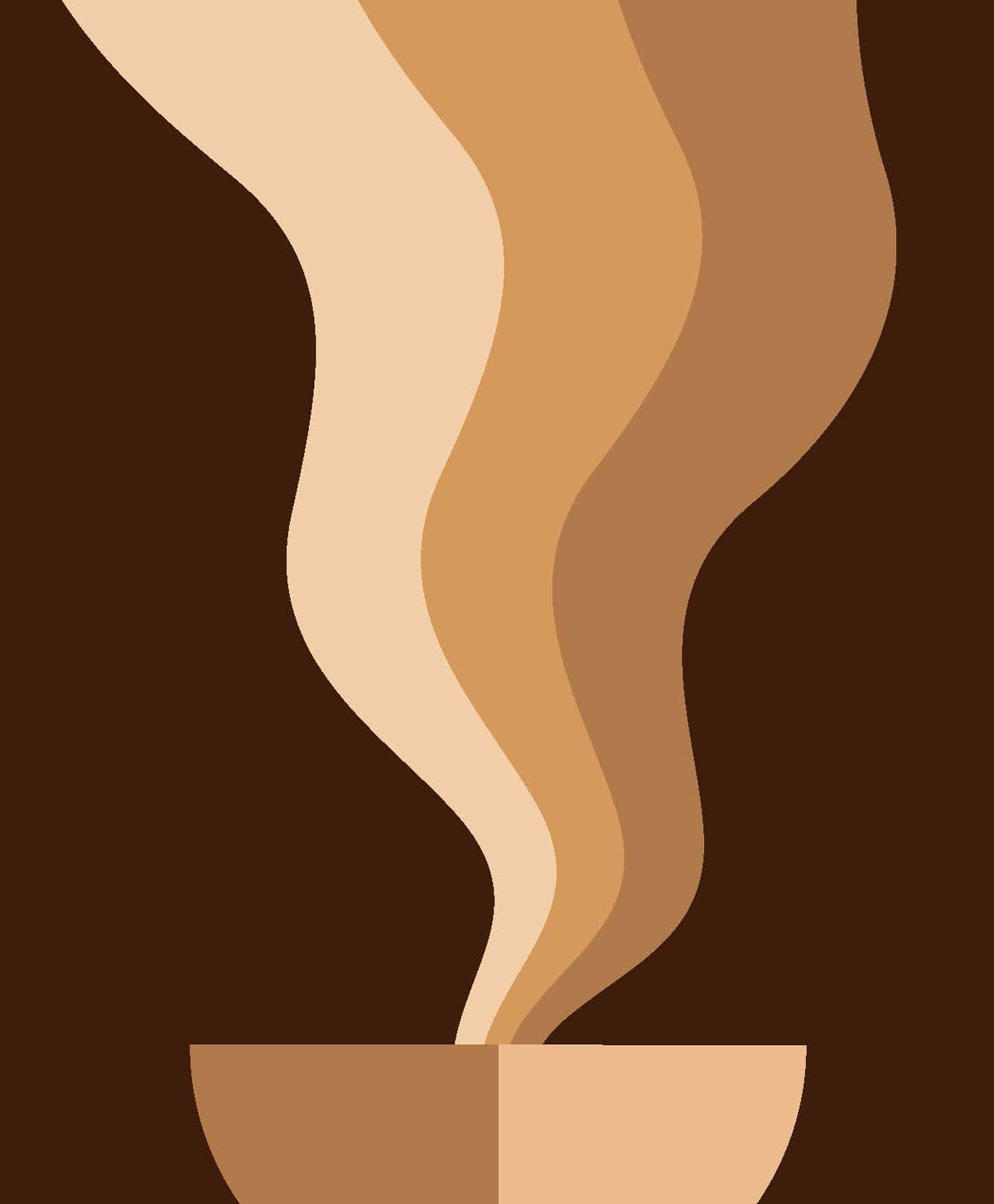 I've been poised to tell you about this beauty of a book for weeks now. But then the rains came, and I felt that maybe I should wait for better weather for Gelupo Gelato to get its proper moment in the sun. Well, the skies are bluer today, and although my weather app warns of wet days ahead, I decided I could wait no longer.
If you've ever eaten the ice cream at Jacob Kenedy's Soho gelateria, Gelupo, you'll know just how divine it is, and if you haven't, now is your chance to do so in your own home. You will need an ice cream maker (yes, you could just put the mixture into an airtight container in the freezer, whipping it out at regular intervals to whisk it, thus, in theory at least, banishing the ice crystals that form, but it will never achieve that requisite dense-but-light creamy texture) and only you know whether this will be something you will use regularly or end up gathering dust in the cupboard under the stairs. Before I get onto the book, I will just say that if you are lucky enough to have a KitchenAid stand mixer and have a large freezer, your most affordable route (all things being relative) is to buy the ice cream maker attachment, which is a bowl (which comes with a special churning paddle) that needs to live in the deep freeze, empty, before you can use it. Indeed, I have made ice cream very successfully with this, but I no longer have a big enough freezer to stash it in and so, in order to play with this book I borrowed a freestanding Cuisinart Ice Cream and Gelato Maker, and much joy ensued. (For what it's worth, I prefer the ice cream I've made so far when I've used the ice cream paddle rather than the gelato paddle.) I am an enthusiastic proponent of no-churn ice creams so I don't think you need to make proper gelati for iced delight, but for the range of flavour possibilities and authentic roundedness of texture, it's hard to beat really proper churned ice cream.
There are many wonderful things about Gelupo Gelato: the ease of the recipes (Italian gelato is made with a milk rather than egg-custard base); the fabulous flavours on offer; and the exquisitely charming design (the designer and art director in question is Caz Hildebrand who has also designed all of my books). There are no photographs in the book — photographing ice cream is challenging to say the least — but since we all know what ice cream looks like, that doesn't seem to pose a problem for me, and the glorious design more than makes up for it. (The index is a particular joy, but each ice cream is also depicted with illustrations of such wit and charm.) Also, the instructions are straightforward and concise, though out of impatience I ignore his suggestion to let the base cool in the covered pan, and instead pour into a wide-necked jug — covering it, of course — to speed it all up. I began with the seductive purity of the Fior di Latte gelato (fior di latte means flower of milk, and it's a joy) and I've added my photo of it — slightly softer than it needs to be before being tubbed up and put in the freezer, I should add. I then went on to the Muscovado Sugar Gelato which I had earmarked the minute I received the book; indeed, a family feast recently ended with a flourless chocolate cake of mine and tubs of each of those gelati. And I have also made the Mint Stracciatella (aka Mint Chocolate Chip) with mint from my garden! Next on my list is the Liquorice Gelato, and I can't wait to make the Roast Plum Sorbet; "Red plums" writes Kenedy, "are the last offering summer, and they are filled with the joy of sunshine and the promise of Autumn." Also on my list — and it's hard to keep myself brief here — are: Elderflower, Cucumber & Gin Granita; Pistachio Gelato; Apple Strudel Gelato; Tiramisu Gelato; Zabaione Semifreddo; Watermelon Granita; Hazelnut Gelato (Nocciola is one of my go-to flavours when I'm in Italy); Blackberry Gelato; Campari Granita; Espresso Gelato; and this Christmas (and I know it's half a year away) will certainly feature Kenedy's Monte Bianco Semifreddo, softly creamy and containing chestnut, chocolate, and rum. I'm also considering trying my hand at the homemade cones and cannoli in the book. It is just such a delight. And since so many of the gelati in the book use the same base — the basa bianca — it is easy enough to make up this base, keep it in the fridge till very cold (it can live in the fridge for up to five days) and then decide which of the glorious flavours to go for. And the glorious flavour I've chosen to share with you is the fabulous Muscovado. It is smooth, beguiling and dizzyingly intense: like Sticky Toffee Pudding in ice cream form!
Gelupo Gelato by Jacob Kenedy. Published by Bloomsbury, 2021.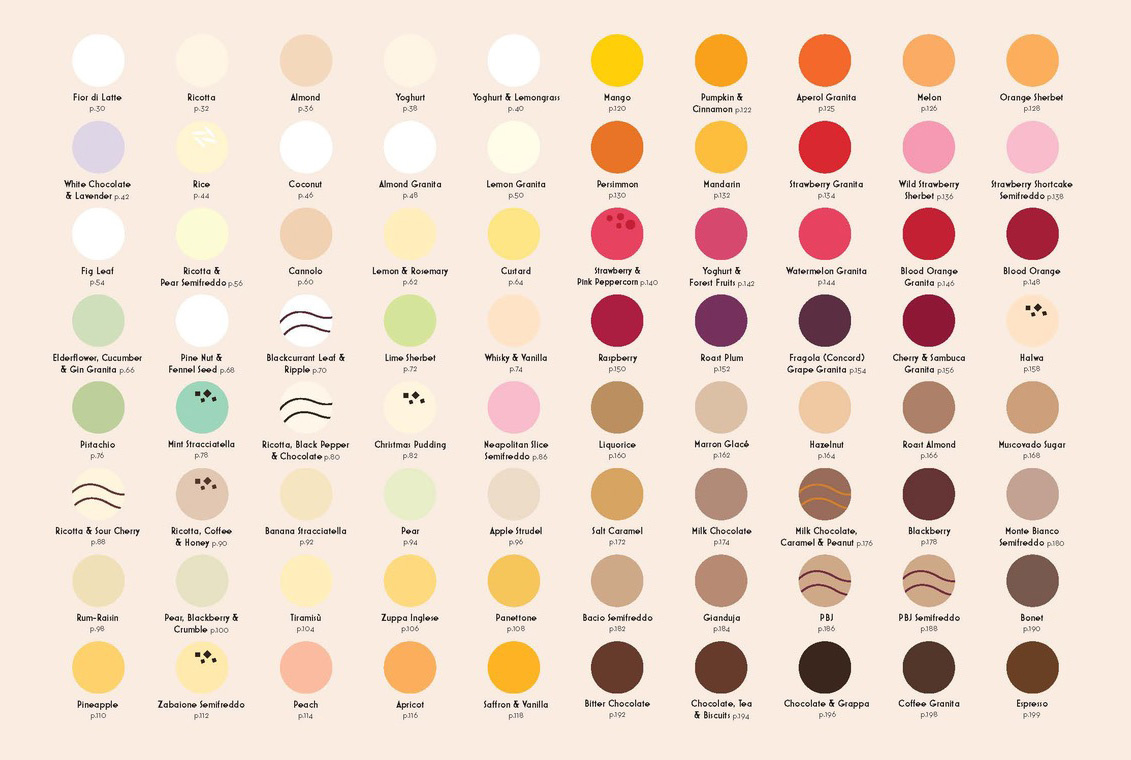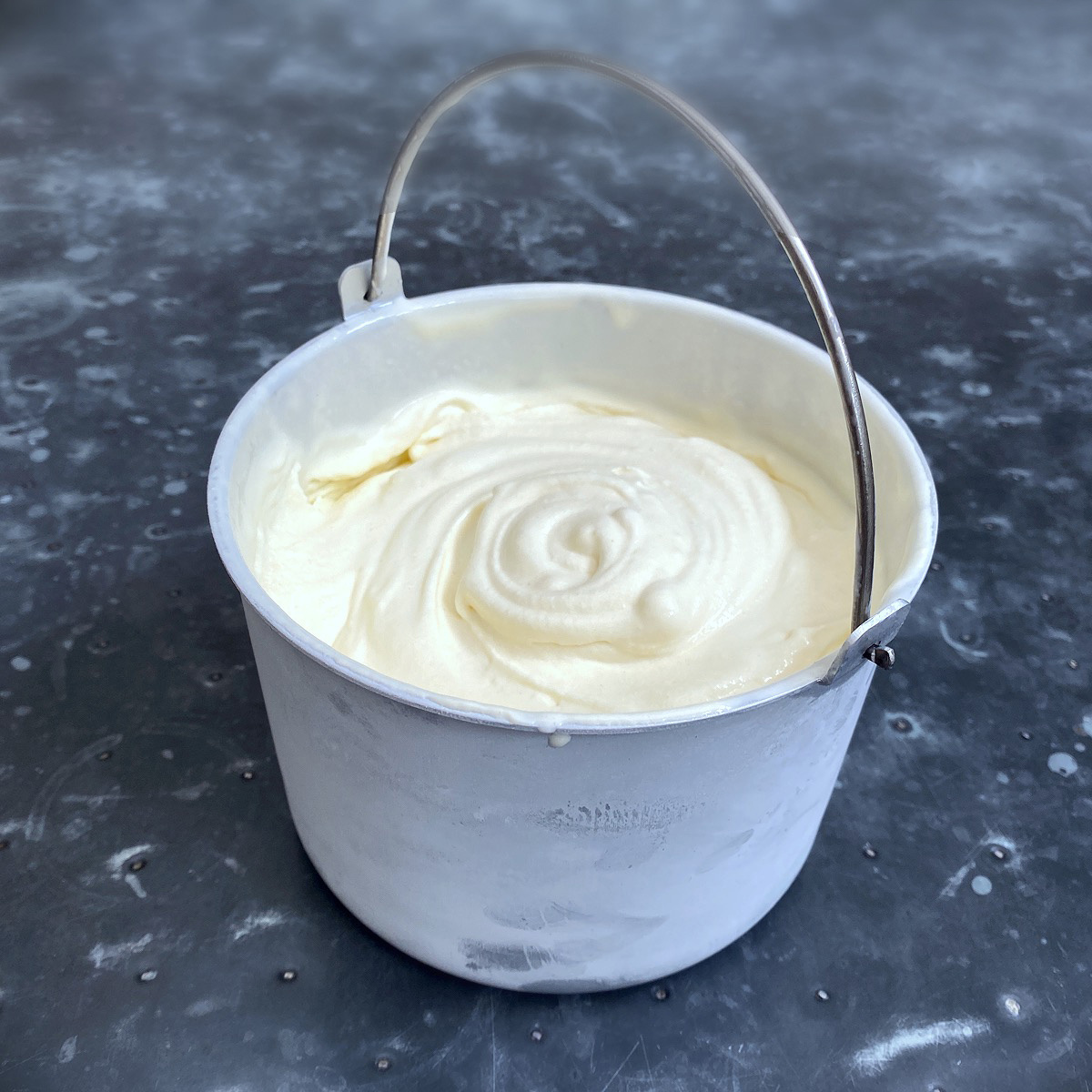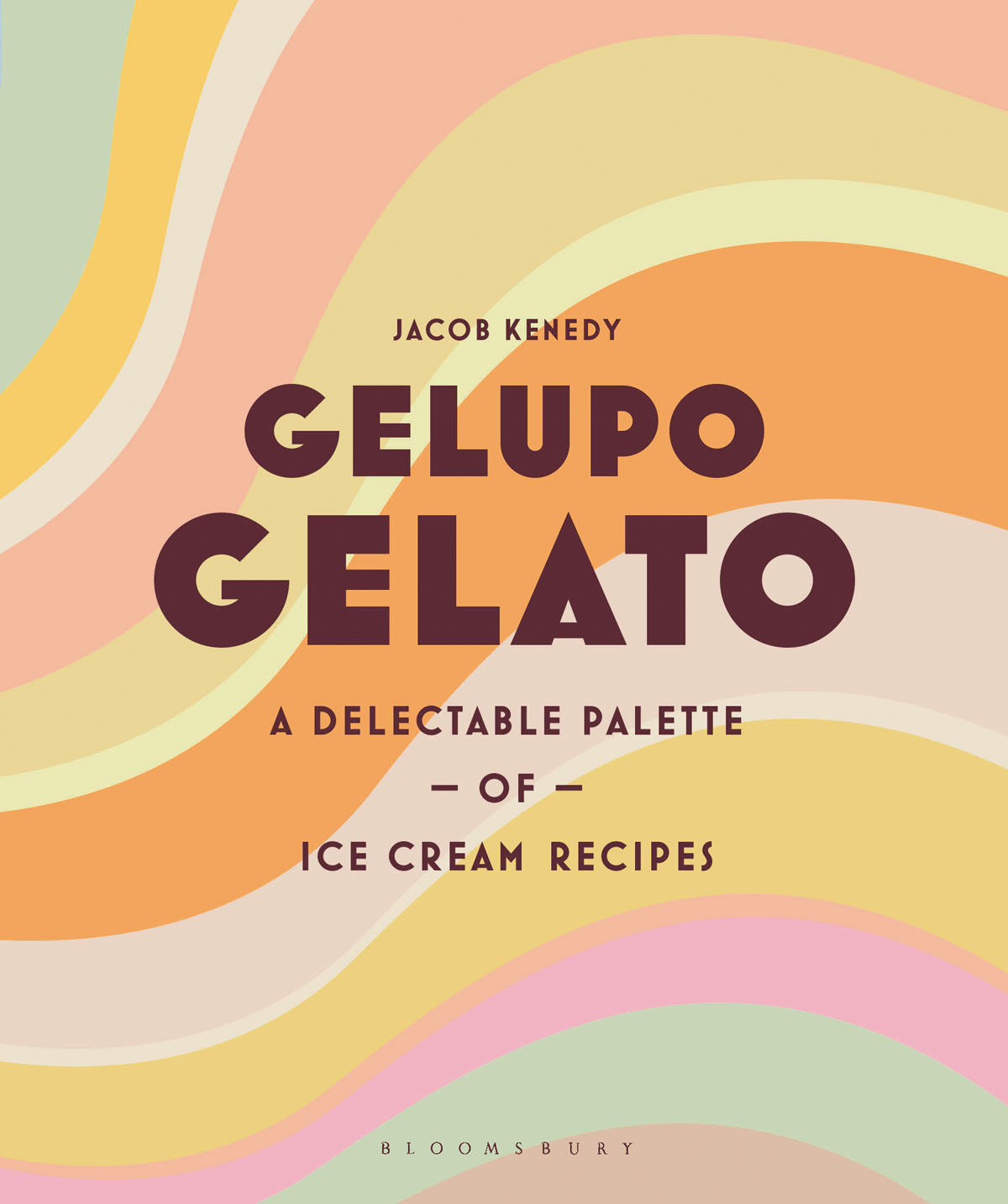 Try this recipe from the book