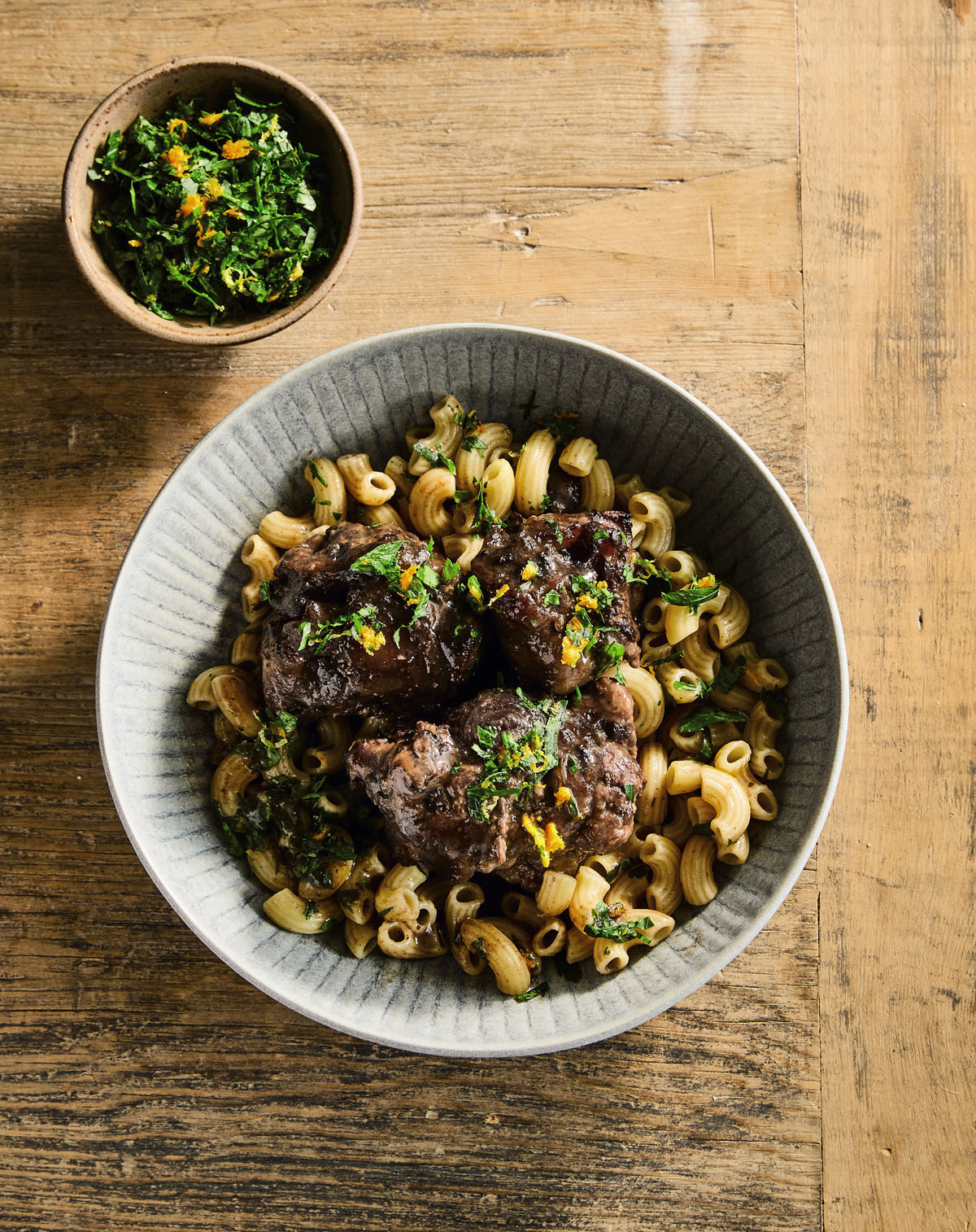 Stephanie Alexander is the author of one of my most prized and consulted cookbooks, the mighty Cook's Companion, first published in 1996, and still as fresh and inspiring as the day it came out. If I could have only one cookbook for the rest of my life, it would, I think, have to be this one; I feel you could cook out of it for a lifetime and never get bored. If Stephanie Alexander had written not a word since, her achievement would be heady enough, but I'm so very glad she has. And I'm particularly glad she's written this, her beautiful new book 'Home', which is a joy from start to finish. I couldn't love it more.
The book is well-named: Stephanie Alexander is a chef with the heart of a home-cook, and this book is infused with the warmth of the kitchen. And it is so much more than a compilation of recipes, wonderful though they all are: it is a reflection on a lifetime's eating and the distillation of a lifetime's wisdom. Stephanie Alexander celebrated her 80th birthday last year and this is her glorious present to us!
And as for those wonderful recipes, well, this is a huge book (if not quite as hefty as The Cook's Companion) running to over 400 large-format pages and weighing in at more than 1.75 kilos, and there isn't one recipe, frankly, that I don't want to eat, so it's almost painful to have to narrow it down to just a few to tell you about here, but here goes. First, I have to mention the Anchovy & Sage Fritters; then Sweetcorn Pufffed-Up Pudding; Mussels with Tomato & Chilli & Garlic-Rubbed Toasts; Chinese-Style Lamb Shanks with Turnips & Chestnuts; Fennel Wedges Braised with Saffron, Tomato & Red Onion; Potatoes Fried with Mushrooms, Garlic & Parsley (with the option of adding artichokes when in season); Pumpkin Gratin with a Cheese & Amaretti Crust, which would be a wonderful side dish for an American Thanksgiving Feast in a few weeks; Spinach Salad with Avocado, Pine Nuts & Crisp Potato; and Melon Salad with Chilli, Watercress & Cucumber. Then, of course, from the 'Sweet Things' section: Sugar-Crusted Figgy Rolls with Walnuts, which I was so tempted to choose for you today, since (for us in the Northern Hemisphere) it is fig season; Nut Meringue Layer Cake with Banana & Passionfruit; Espresso Semifreddo with Amaretti; Lemon Sour Cream Cheesecake; and Quince & Frangipane Tart, which I'm making the moment I see my first quinces this year.
The recipe I had to share with you now, though, is the Oxtail Braised with Red Wine & Orange, with Chunky Pasta which, frankly, could not be more up my street (as you might deduce from the flavours in my Oxtail on Toast).
What else can I say about this delicious book except every home should have one! And there those of us outside Australia have a slight problem, in that as yet the book would have to be ordered and sent from there. However, it is available as an e-book worldwide and, if you can't cope with getting it sent from Down Under, my advice is get it as an e-book until it is distributed and stocked here. This is one book you won't mind having in duplicate!
Home by Stephanie Alexander.
Published by Macmillan Australia, RRP $59.99.
Photography by Armelle Habib.
Home is published on 28 September 2021, but available to preorder now. The e-book edition is available worldwide from: Macmillan Australia
International shipping available from: Readings, Dymocks and Abbeys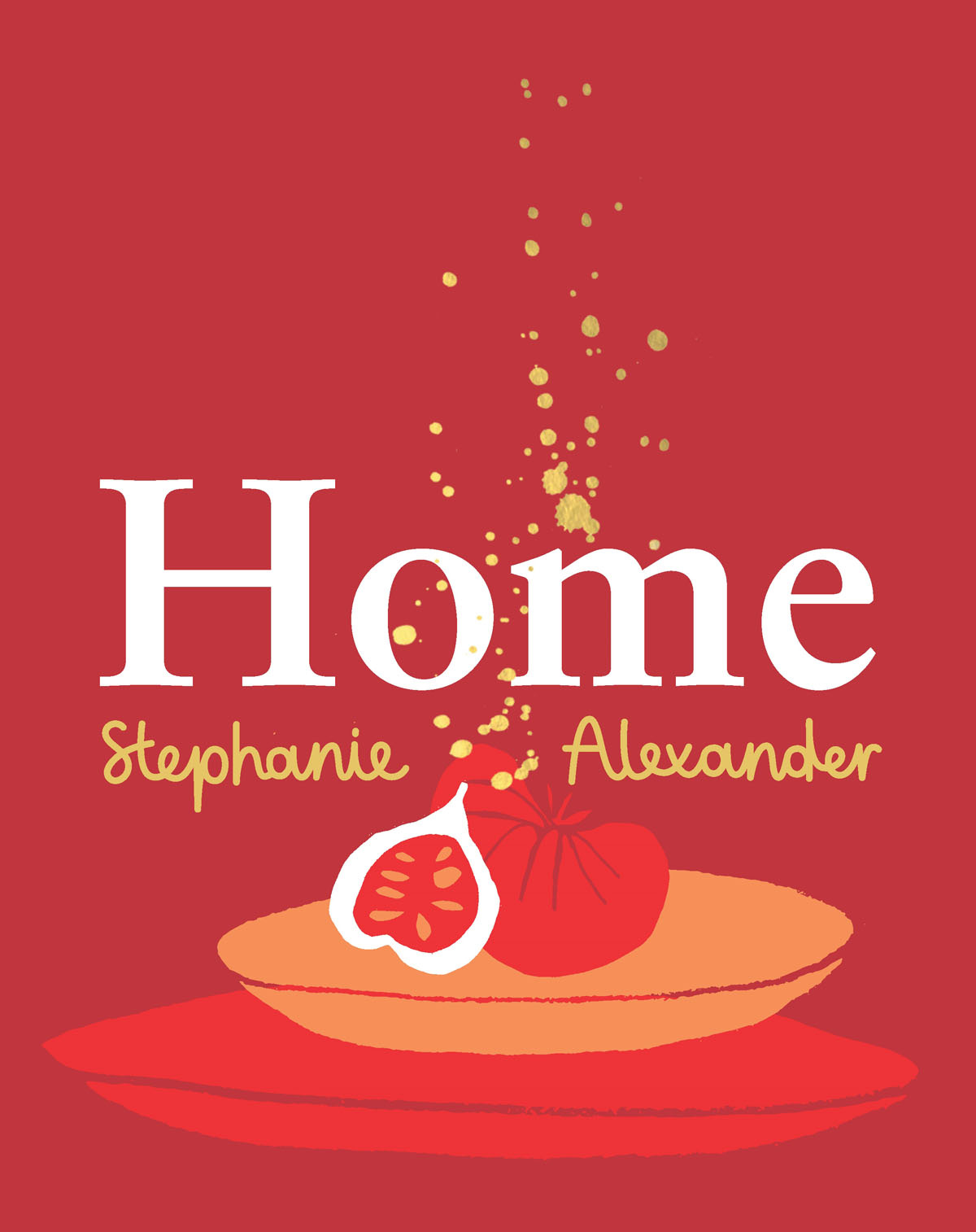 Try this recipe from the book