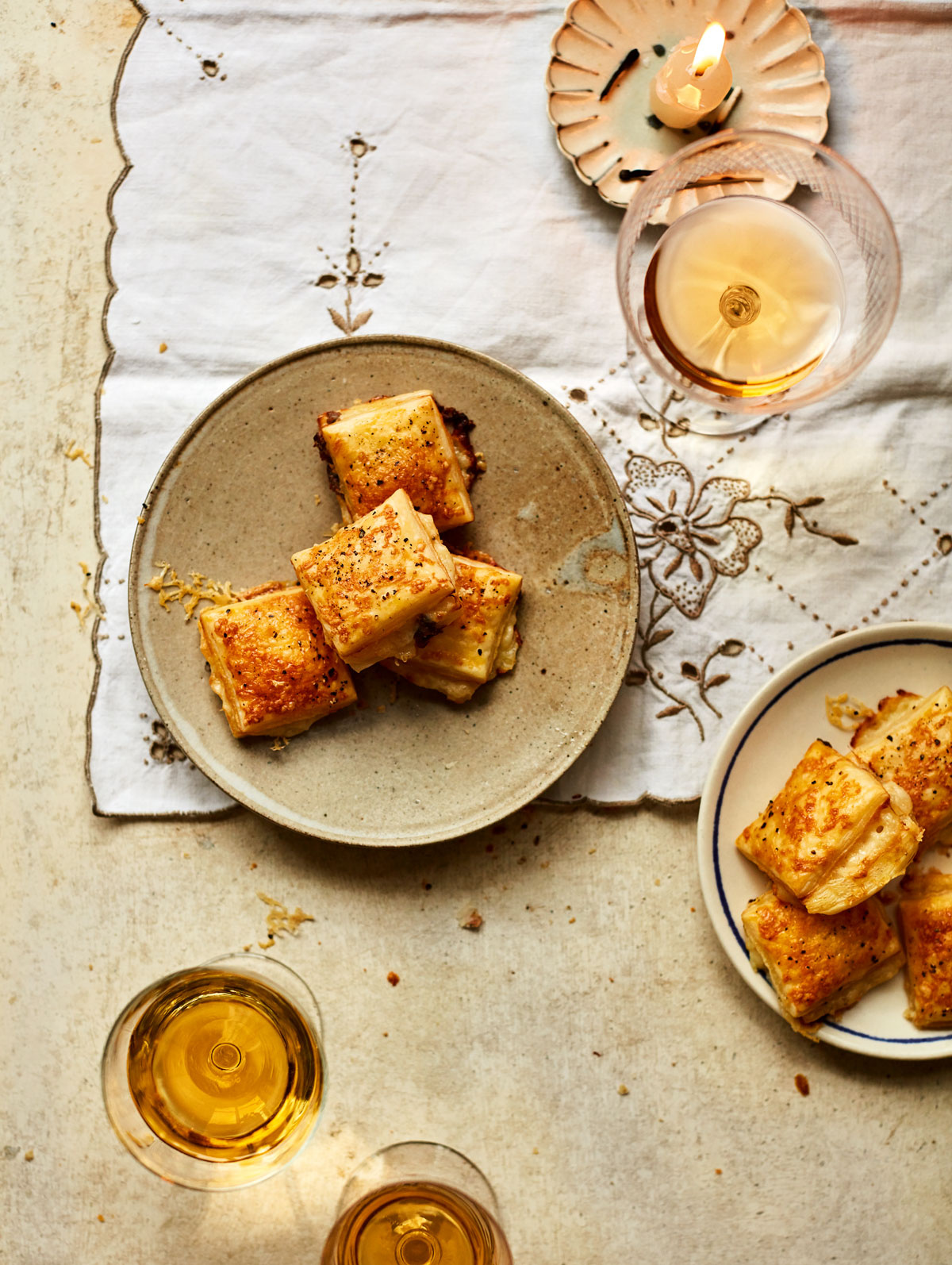 I love this book so deeply that I feel like a wriggly child with its hand up, desperate to answer a question in class, only for the overexcitement to reduce me to babble when it's my time to speak. Where do I begin? I want to say everything at once! I know it seems logical when writing about a cookbook to start with the food, but I feel with this particular book, it makes sense to talk about the writing.
This may be Debora Robertson's first cookbook (for humans, that is: she's the author of Cooking For Cats and Dogs' Dinners) but she is a long-serving and distinguished foodwriter, a real cook's cook, and a delicious stylist. There are many cookbooks I keep for the recipes, but the books that mean the most to me, and that I cherish over the decades, are the ones which come out of a life, and are infused with the author's very real voice. Of course, it has to be a voice that I respond to, and I adore Debora's: it's a wonderful mixture of practicality, warmth, elegant (and never unkind) sharpness, and wit. There's so much that makes me laugh. Just to take a sample at random, let me quote the introduction to her Roast Lamb with Durham Salad:
" My slow-roast lamb is luscious and garlicky, which would probably have offended my northern antecedents, who greeted the arrival of garlic in the trattorias and brasseries of County Durham circa 1970 with no small amount of suspicion, bordering on disdain. My mother, being a free spirit and one of the first people in the county to wear cork wedges, suede trouser suits and, famously, a crocheted bikini made by my Auntie Dolly, was an early adopter and always loved, and still loves, garlic, so this is for her."
And should you be wondering what Durham salad is, she continues: "Durham salad, always present on the Sunday lunch table of my childhood, is northern salsa verde. Sometimes it's made with the vinegar from a jar of pickled onions, sometimes just plain old malt vinegar. Today, embracing my fancy London ways, I make it with white wine vinegar." The ingredients for it, apart from the vinegar, are fresh mint, soft lettuce leaves, a very little caster sugar, and a spring onion. I'm making it this weekend! And of course I warm to a person who begins the introduction to her recipe for roast chicken with the words "When in doubt, roast a chicken" and ends it "If I love you, this is what I will cook for you."
I could really go on quoting snatches for you, but you really need this book so that you can savour all of it yourself. Still, I do just have to give you some of my favourite chapter titles, namely: 'No one wants brunch'; 'Why everyone hates picnics'; 'How to survive having people to stay'; 'unInstagrammable, that's what you are'; and 'How to throw a party without losing your mind'. You cannot read this book without hugging it to you.
And of course, there's the food itself. I am quoted on the cover saying "I want to eat every single recipe in this book — even the two for dogs!" It is an accurate reflection of my thoughts — obviously — and it makes it painfully hard to know which recipes to highlight for you now. I shall limit myself to ten (not including the lamb and Durham salad already mentioned, and the actual recipe I have picked to share with you today). Ready? Leek and Ham Hock Steamed Pudding (and that's pudding as in steak and kidney pudding); Cheddar, Chive and Marmite Scones; Anchovy Butter (which isn't just anchovies and butter, by the way) and Radishes; Upside-Down French Onion Soup (which comes from the chapter 'What food writers really eat, mostly toast'); Negroni Marmalade (because, come on) — and that's its full title; Beetroot in Horseradish Sour Cream; the most wonderful baked pasta dish named Macaronade Sétois (since beginning this book, Debora's kitchen has moved from London to Marseilles); Turkish-ish Grilled Onion Salad; a divine salad which features, inter alia, fine green peas, frozen petits pois and frozen edamame or broad beans, and black sesame seeds, the Green and Black Salad; and a potato salad that simply insists on being made.
And now I see I've got to ten without telling about any of the desserts, so I'm just going to shout some titles at you: Halva Ice Cream with Sesame Brittle; Russian Breakfast Cheesecake (though with this title, you could argue it's not a dessert!); Burnt Honey and Walnut Cake; Chocolate and Prune Cake; and I can't leave out the most heavenly concoction of coffee meringue, Pedro Ximénez sherry, cream and walnuts. The recipe I'm sharing with you today, with joy in my heart, is Gruyère and Anchovy Puffs (it involves bought puff pastry, which makes life easy) and comes with enthusiastic suggestions for other ingredients that may be used in their stead. Those in the middle of this heatwave may want to park the recipe until it's cooler, but as the introduction (or headnote, as it's called in the US) says: "They are so delicious with drinks. Do not deprive yourself."
Recipe taken from Notes from a Small Kitchen Island by Debora Robertson, published by Michael Joseph, available to buy now.
Photos by Laura Edwards.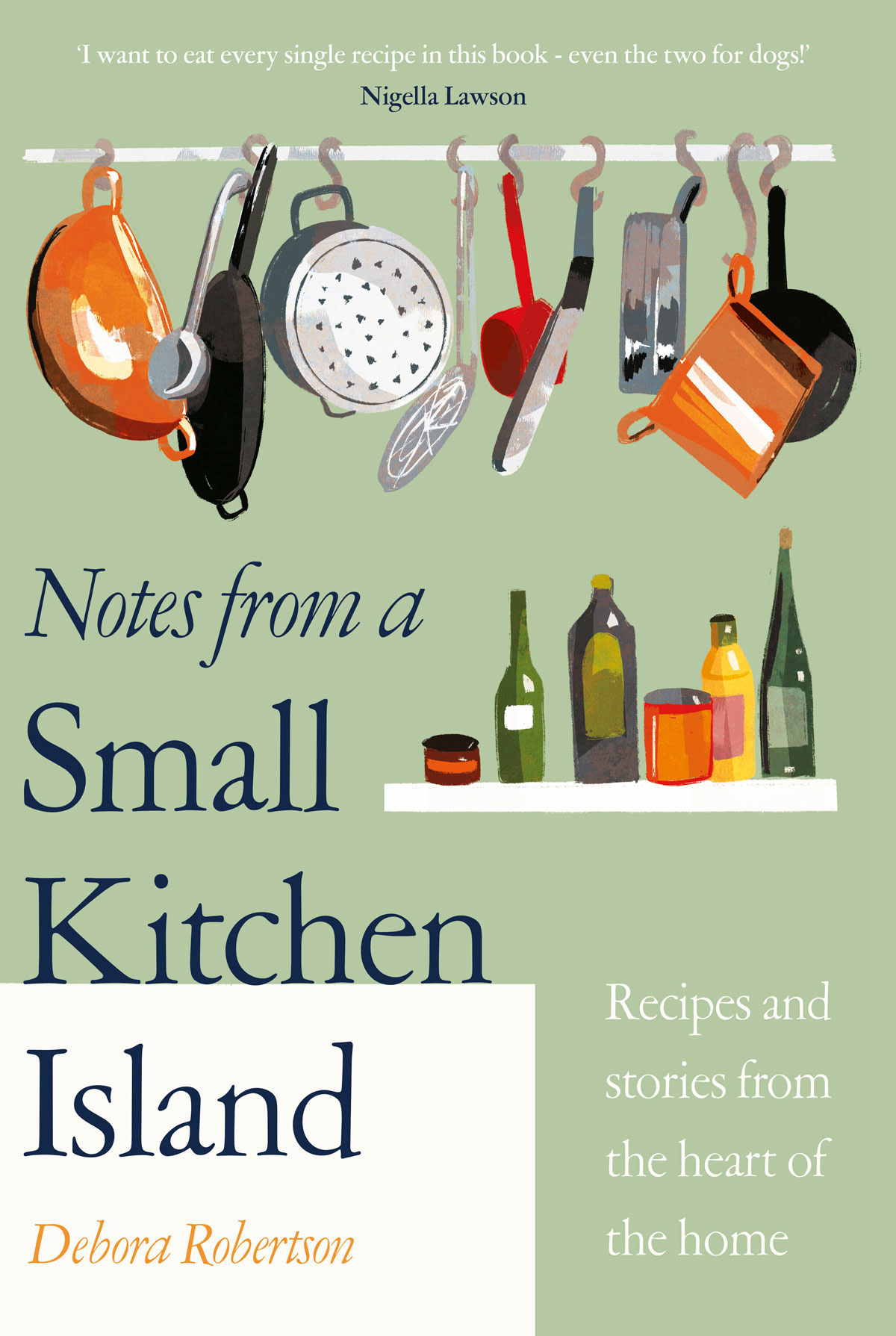 Try this recipe from the book