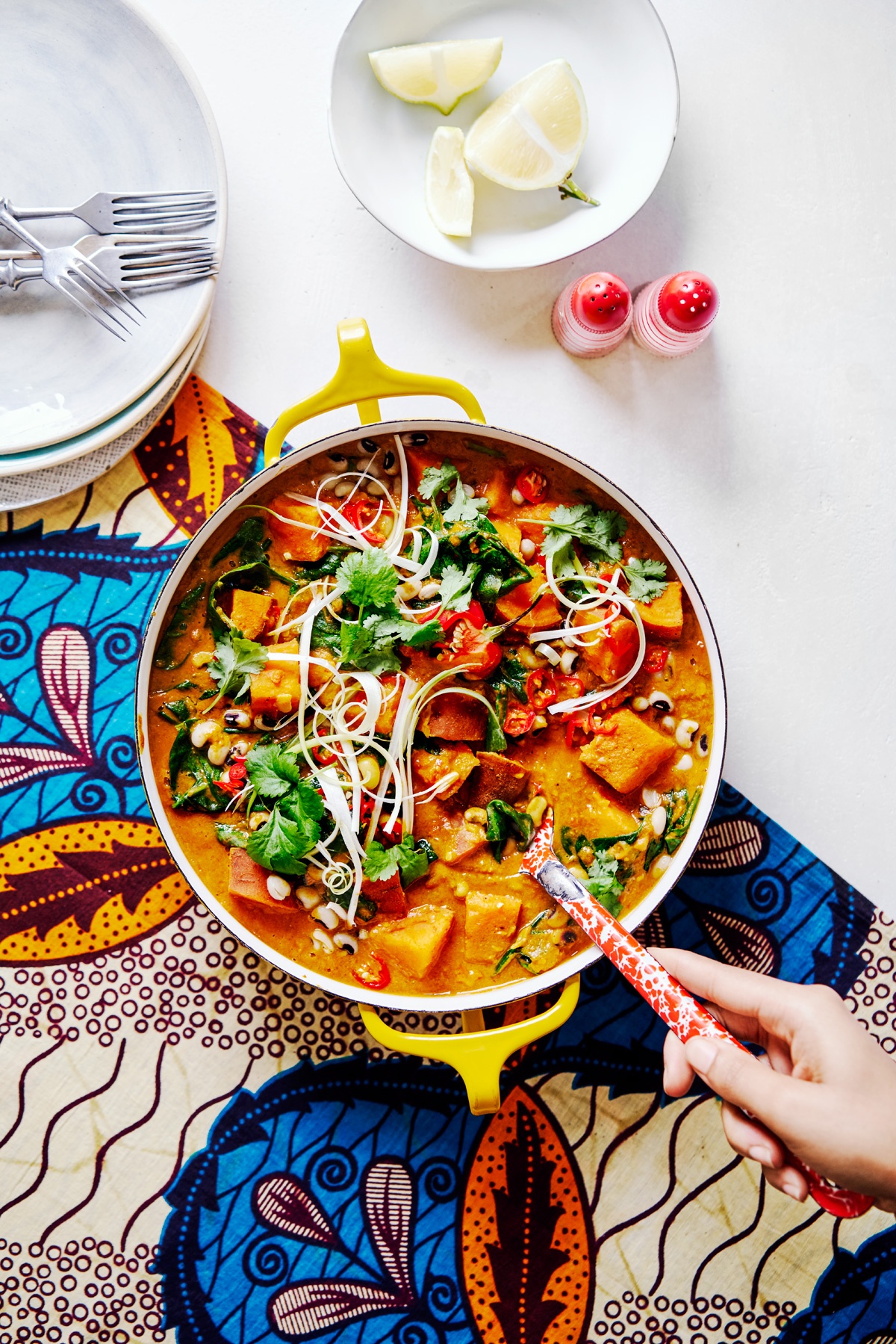 Not long ago, I happened to read an interview with Rachel Ama (I'm sorry, I can't remember where it was) and I was so struck by her joyful and inspiring way of talking about food, even not having come across her or her cooking before, that I knew immediately I wanted her book. Now, I know if you're a vegan, there is a huge distinction to be made between vegan and non-vegan food, but if you are a happy omnivore like me, the only distinction to be made is between food that tastes good or food that doesn't (and, yes, I realise that this is always going to be a subjective judgement) and this book is filled with recipes that look so very, very good to eat. Yes please to the Creamy Linguine with Roast Vegetables and to the Juna Pasta (the tuna pasta she lived on in university made with jackfruit); to the Coconut Turmeric Flatbreads and Peanut Fried Rice; and I really want to try the Aquafaba Mayo, too. But actually, the recipe that, in the end, I just had to share with you here is the African Peanut Stew, which is a force for happiness and good in the world, I feel!
Extracted from Rachel Ama's Vegan Eats (Ebury Press, £20).
Photography by Haarala Hamilton.
Try this recipe from the book