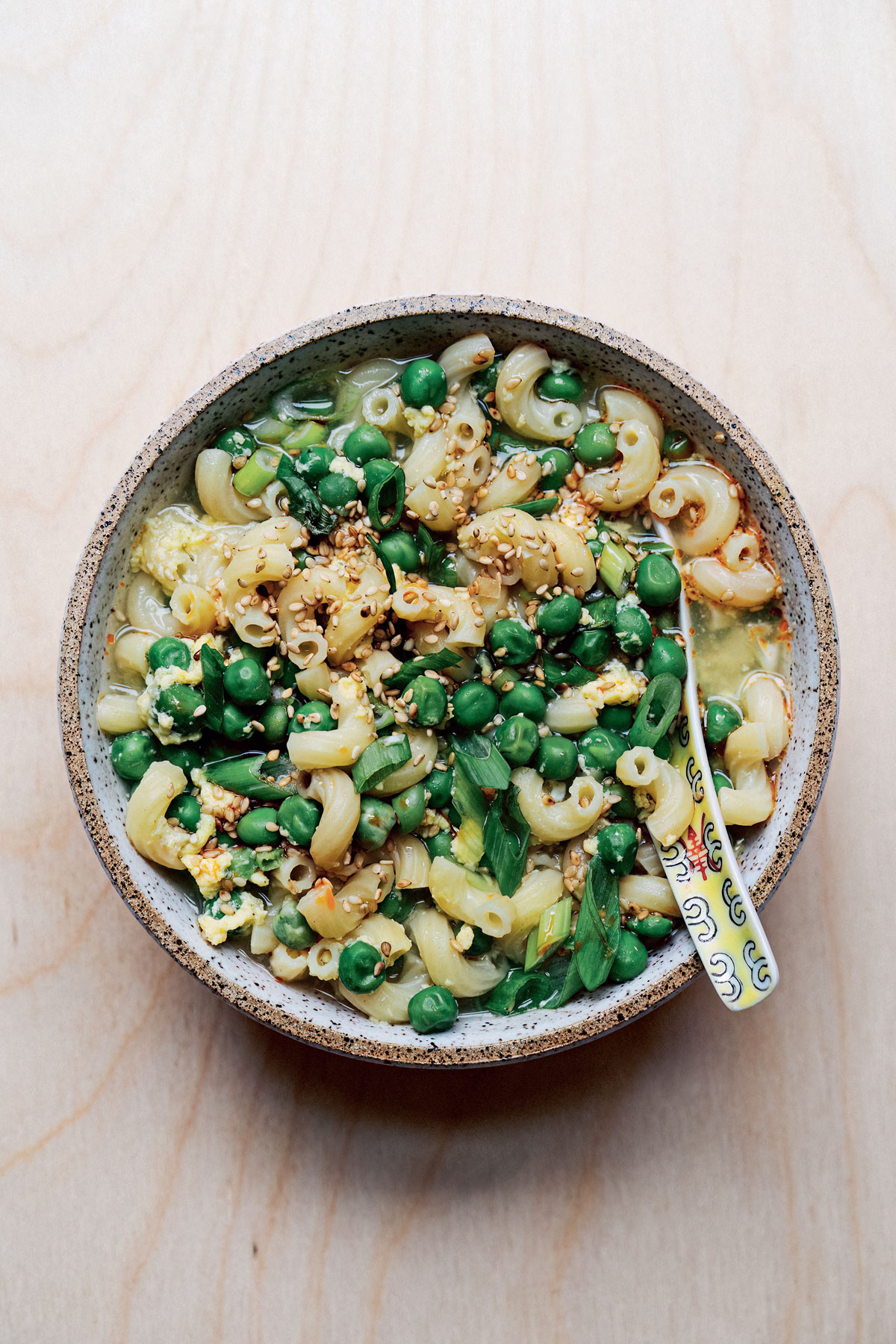 I'm afraid while I'm in Australia I can't write reviews as I normally do, but I didn't want to deprive you of the joys of CookbookCorner altogether, so please consider the selection each week as a glowing review in itself!
This week the star of the show is Tenderheart by Hetty Mackinnon (frankly, it would be the star of the show any week it came out) and I love it deeply. Frankly, it's a must-have!
And the recipe I'm very happy to be sharing with you today is her Pea Egg-Drop Macaroni Soup.
From Tenderheart: A Cookbook About Vegetables and Unbreakable Family Bonds. © 2023 by Hetty Lui McKinnon.
Excerpted by permission of Alfred A. Knopf, a division of Penguin Random House LLC. All rights reserved. No part of this excerpt may be reproduced or reprinted without permission in writing from the publisher.
Try this recipe from the book