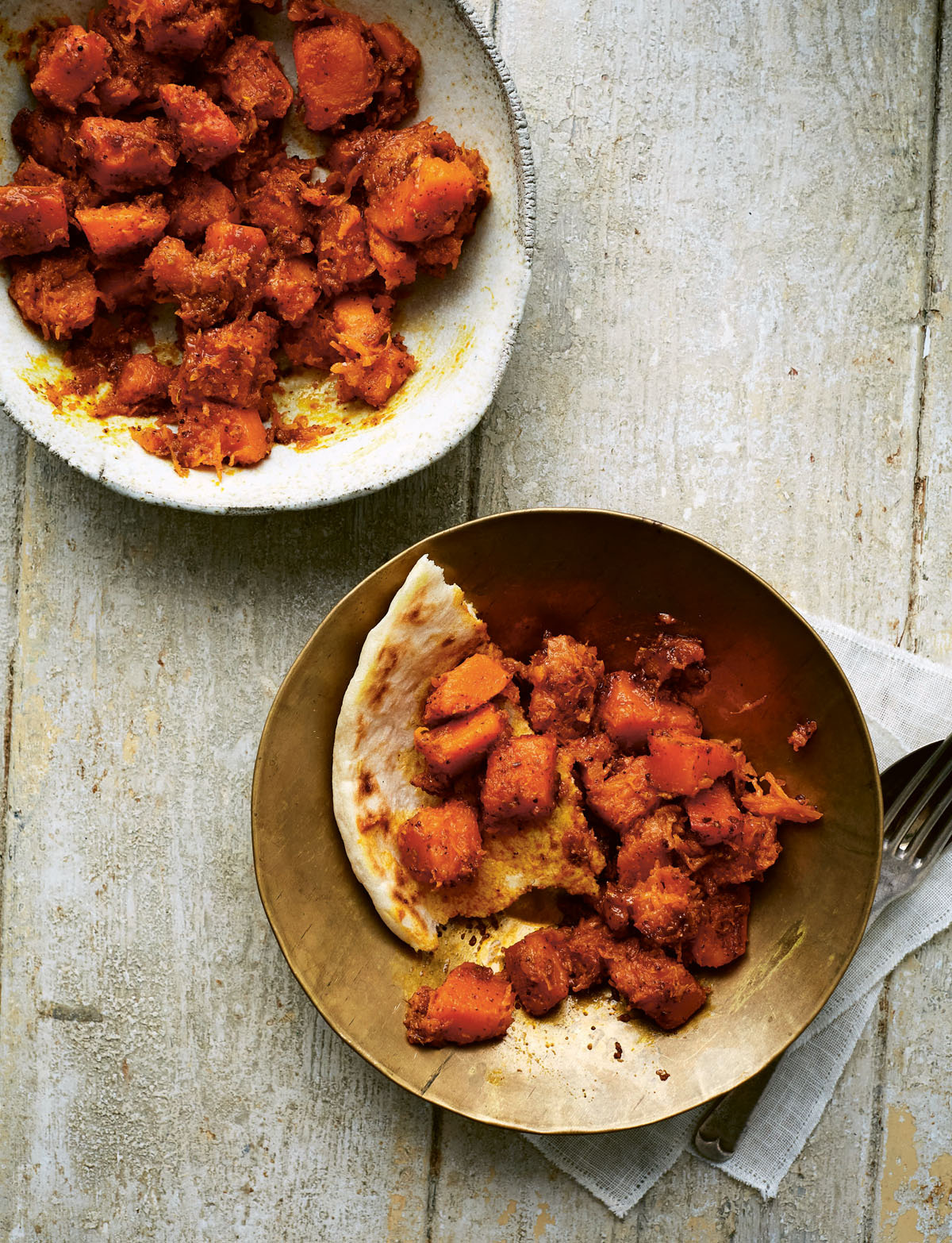 The subtitle to this wonderful new book is "A Joyful Celebration of Indian Home Cooking", and in the short time it's been in my kitchen, it has indeed given me much joy. It is my pleasure to share that with you. In the days when I went to restaurants, I was always the person thrusting a deliciously laden fork towards whomsoever I was eating with, urging them insistently to taste whatever it might be that had so delighted me. That's how I feel about Thali! I can't help myself, and I don't wish to. While I am a passionate advocate of the rich rewards of cooking just for oneself, and cherish my own solo suppers, as a cook, feeder even, and enthusiast, I am always impatiently keen for others to experience the deliciousness I so exult in.
And, of course, this is very much a book about sharing: a Thali indicates a meal of many parts; a platter dotted with little bowls, each one filled with flavours, textures and components that both contrast and enhance each other and which are, in fact, meant to be eaten in a particular order, the best to savour them. I confess I haven't actually whipped up a proper thali from the book yet, but as Maunika Gowardhan rightly points out, the recipes in it can be enjoyed in their own right, too. I heartily concur. Just to give you a small taster, let me draw your attention to the Smoked Aubergines with Mustard, Chilli and Lime; the Stir-Fried Paneer & Peppers in a Kadhai Masala (a mixture of dried chillis, cardamom, black pepper, coriander and cumin seeds); Aubergine, Coconut & Tamarind Stew; Creamy Mushroom & Green Pea Curry; Kidney Bean Curry with Cardamom, Ginger & Chilli; Broad Bean Curry with Carom Seeds, Jaggery & Tamarind Paste; Pomegranate & Chilli Spiced Chicken; Creamy Saffron & Yogurt Chicken Curry; Slow-Cooked Lamb & Chickpea Curry; Crispy Fried Mackerel with Tamarind & Curry Leaves; Hot & Sour Prawn Pickle; and Stewed Apricots with Almonds, Pistachio & Saffron, and since the apricots in question are dried, this can sweetly brighten up even the dullest winter day.
But the recipe I just had to share with you is the 'Pickled' Squash with Turmeric & Dried Mango Powder. If you, like me, have something of a sour tooth, you'll thrill to the tangy complexity - so simply achieved - of this joyous dish.
Thali: A Joyful Celebration of Indian Home Cooking by Maunika Gowardhan (Hardie Grant, £22).
Photography © Sam A. Harris.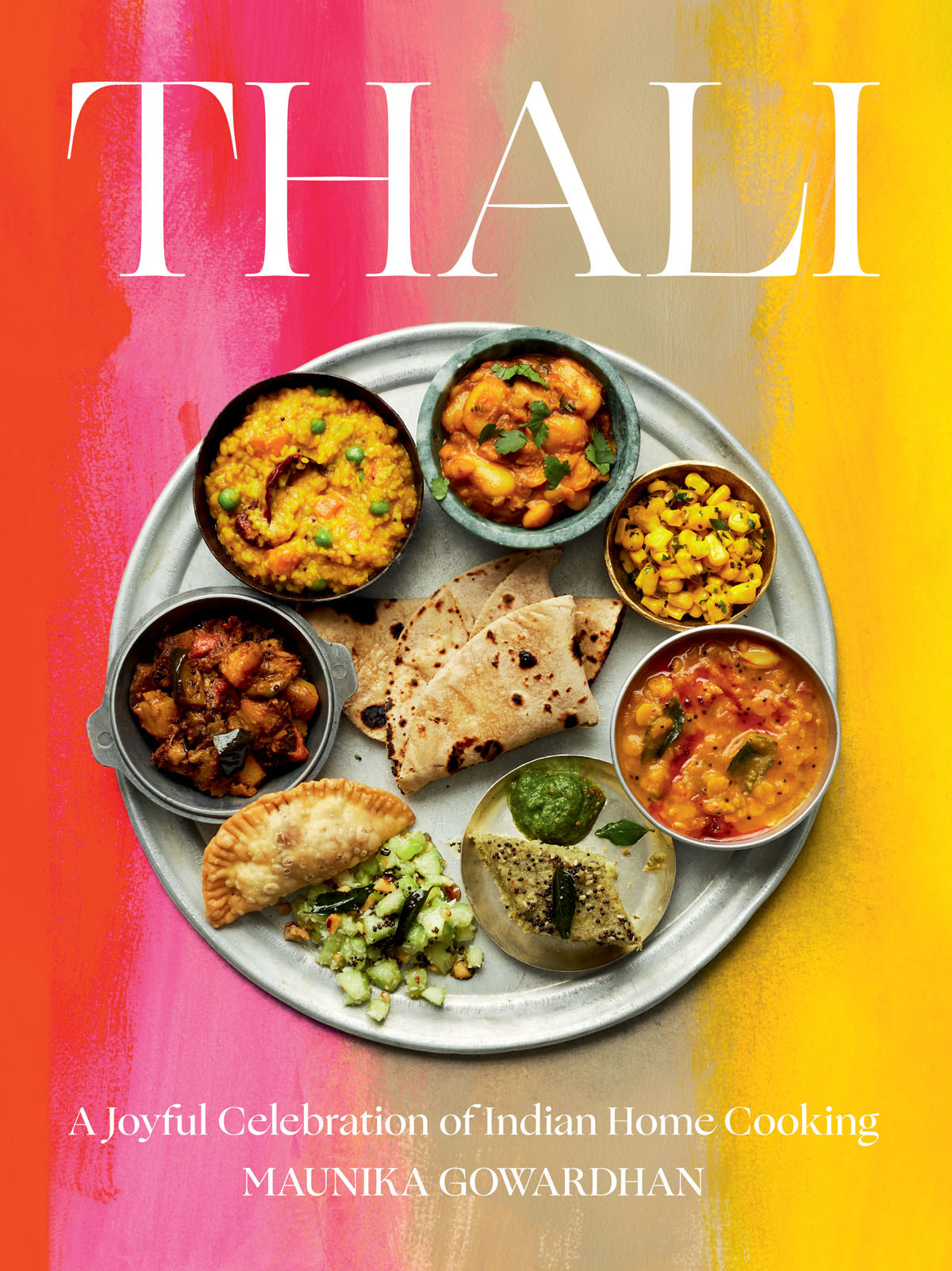 Try this recipe from the book