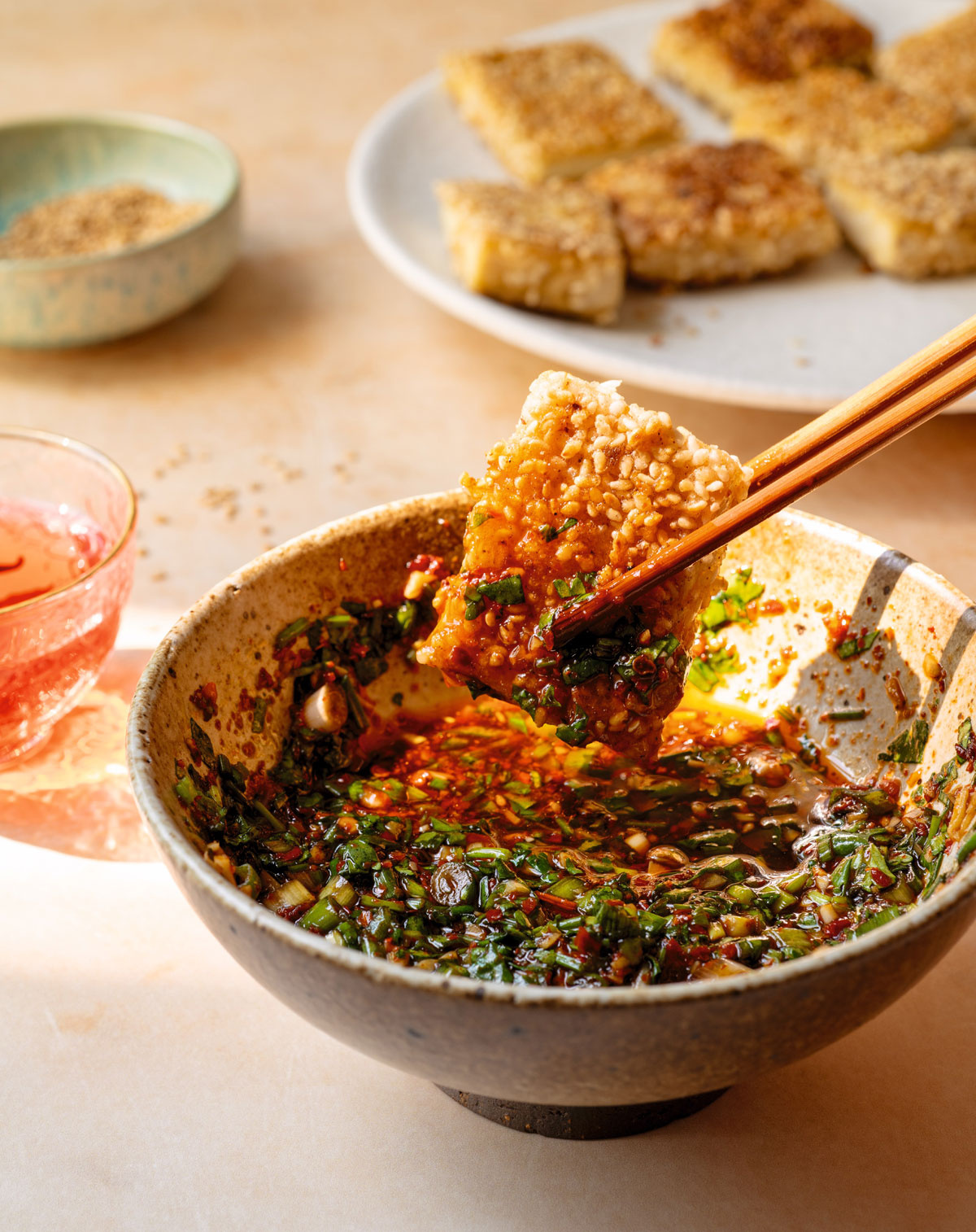 Such is the stratospheric success of The Woks of Life blog, I dare say a huge number of you won't need me to explain the enterprise behind this book. But if you are yet to stumble upon the joy that is thewoksoflife.com, I shall give you a tiny bit of background. It is the most visited website for Chinese cooking in English and, I'd say, the most engaging. Behind it is a Chinese-American family, the Leungs, comprising parents Bill and Judy, and their daughters, Sarah and Kaitlin, and, between them, they cover a huge range of recipes, reflecting their experience, age, and personality. Judy grew up in China and her beat is traditional regional Chinese cooking; Bill, the son of Cantonese immigrants, who worked in his family's Chinese restaurant, covers classical Chinese cuisine and Chinese-American dishes; Sarah and Kaitlin bring a more casual kind of cooking to the fore, offering contemporary twists, recipes for the time-pressed, and plant-based alternatives to meaty classics. But that makes it sound more cut-and-dried than it is. For me, it is more like the disciplined outpourings (both personal and rigorously methodical at the same time) of a family of eager eaters, enthusing about the food they love and clamouring to show you how to cook it!
And this is exactly what the book delivers, too, although in a necessarily more condensed form, but also one handier for the kitchen. After personal introductions followed by indispensable information about ingredients, equipment and key techniques, the book then opens up to the recipes, and even if there are fewer than on the website, it would be quite impossible for me to give an adequate account of their range and depth without keeping you here till next week's CookbookCorner. It's hard enough deciding which recipes to highlight for you, but I shall just pick out some that are calling to me particularly insistently. So here goes: Chicken Curry Puffs; Classic Scallion (Spring Onion) Pancakes; Chilli Oil Dumplings (as seen on the cover of the book); Fuqi Feipian, the most wonderful-sounding vegan version of a traditional tripe dish, odd though that sounds; Shortcut Dan Dan Noodles; Spicy Beef Biang Biang Noodles; Hong Kong Crispy Rice Skillet; Braised Pork Rice; Poached "White Cut" Chicken; Chinese Crispy Salted Duck; Cantonese Roast Pork Belly; Steamed Crab with Sticky Rice; Eggplant (Aubergine) with Garlic Sauce; Salt & Pepper Fried Oyster Mushrooms; Mapo Tofu (a longtime love); all the sauces; Milkbread; Pineapple Cakes; and Chinese Sugar Donuts. And I don't know how you're doing after reading this list, but I am ravenously hungry after writing it!
The recipe I've chosen to share with you is a bright, beautiful, flavoursome favourite, and also perfect for Veganuary: Sesame-Crusted Tofu with Spicy Dipping Sauce.
Reprinted with permission from The Woks of Life by Bill Leung, Kaitlin Leung, Judy Leung, and Sarah Leung, copyright © 2022. Photographs by Sarah Leung and Kaitlin Leung.
Published by Clarkson Potter, a division of Penguin Random House, LLC.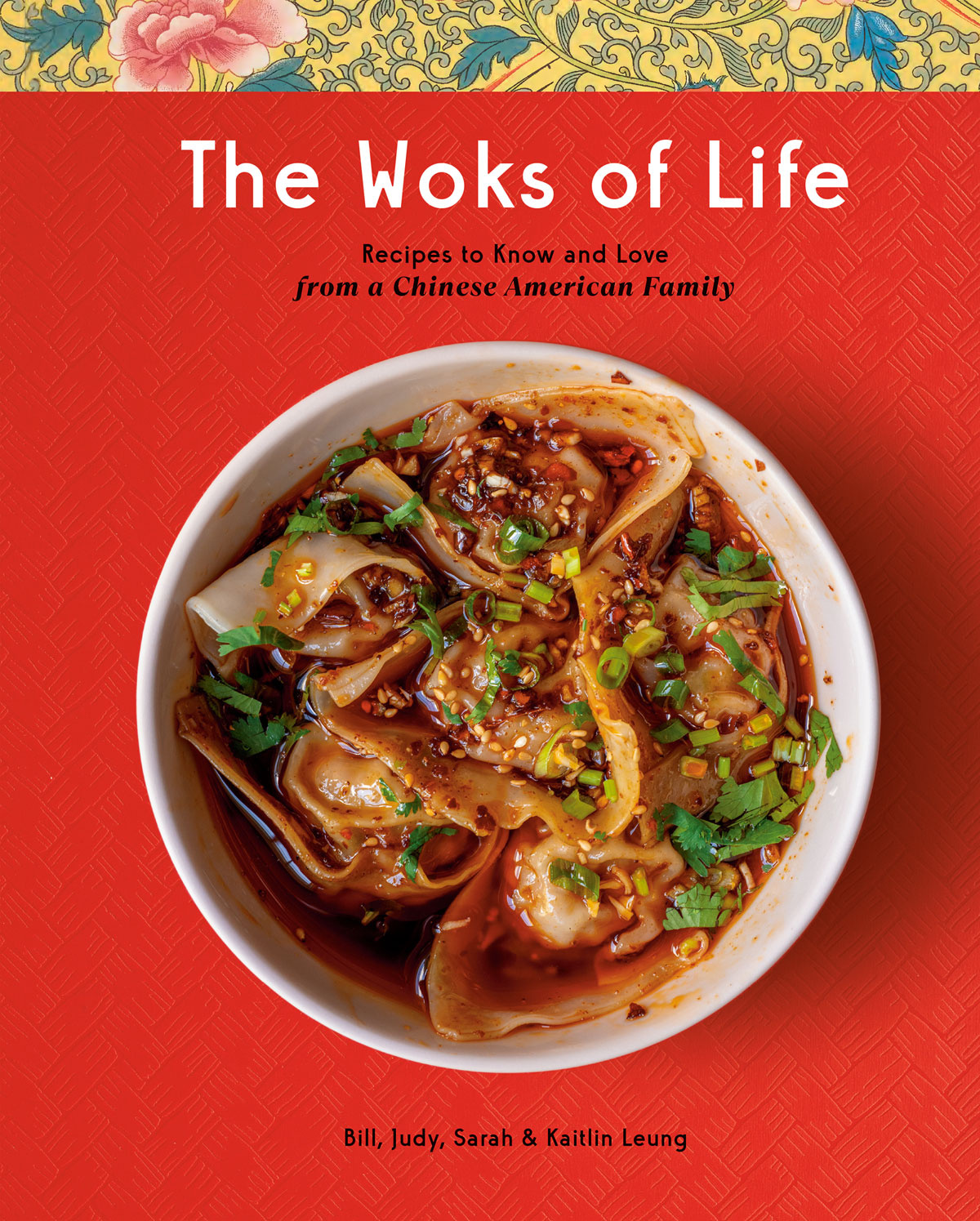 Try this recipe from the book