"This book", writes Hetty McKinnon in her introduction, "is a celebration of how flavour can so powerfully connect us to our past and create pathways to our future." And the recipes that follow, while they certainly draw on the memories of her mother's Hong Kong Chinese cooking, are infused with the free-ranging eclecticism of her native Australia. McKinnon herself calls this "third culture cooking, a cross pollination of ideas and techniques that are grounded in my Chinese heritage, yet greatly influenced by growing up in the Western world. It is not distinctly Chinese, nor Australian, but rather a third interpretation of the two cultures." Above all, this is a book that exudes calm and comfort, which makes it exactly the book we need now.
The recipes — all vegetarian, with helpful notes on substitutions and how to veganize, where applicable — are, on the whole, simple and yet infused with flavour, and a gift to the home cook. I yearn for her Cacio e Pepe Udon Noodles, Ketchup Fried-Rice Arancini, Roasted Brussels Sprouts, Chickpeas and Edamame with Ginger-Scallion Oil, Spicy Sesame 'Tantanmen' Ramen. And of course, I have to try her Buttery Miso Vegemite Noodles! But the recipe I have chosen to share with you today is for her mother's breakfast dish of Egg, Pea and Ginger Fried Rice. Of course, you don't have to eat it for breakfast, but it is absolutely my idea of heaven to do so!
To Asia With Love by Hetty McKinnon (Prestel, £26).
Photos © Hetty McKinnon.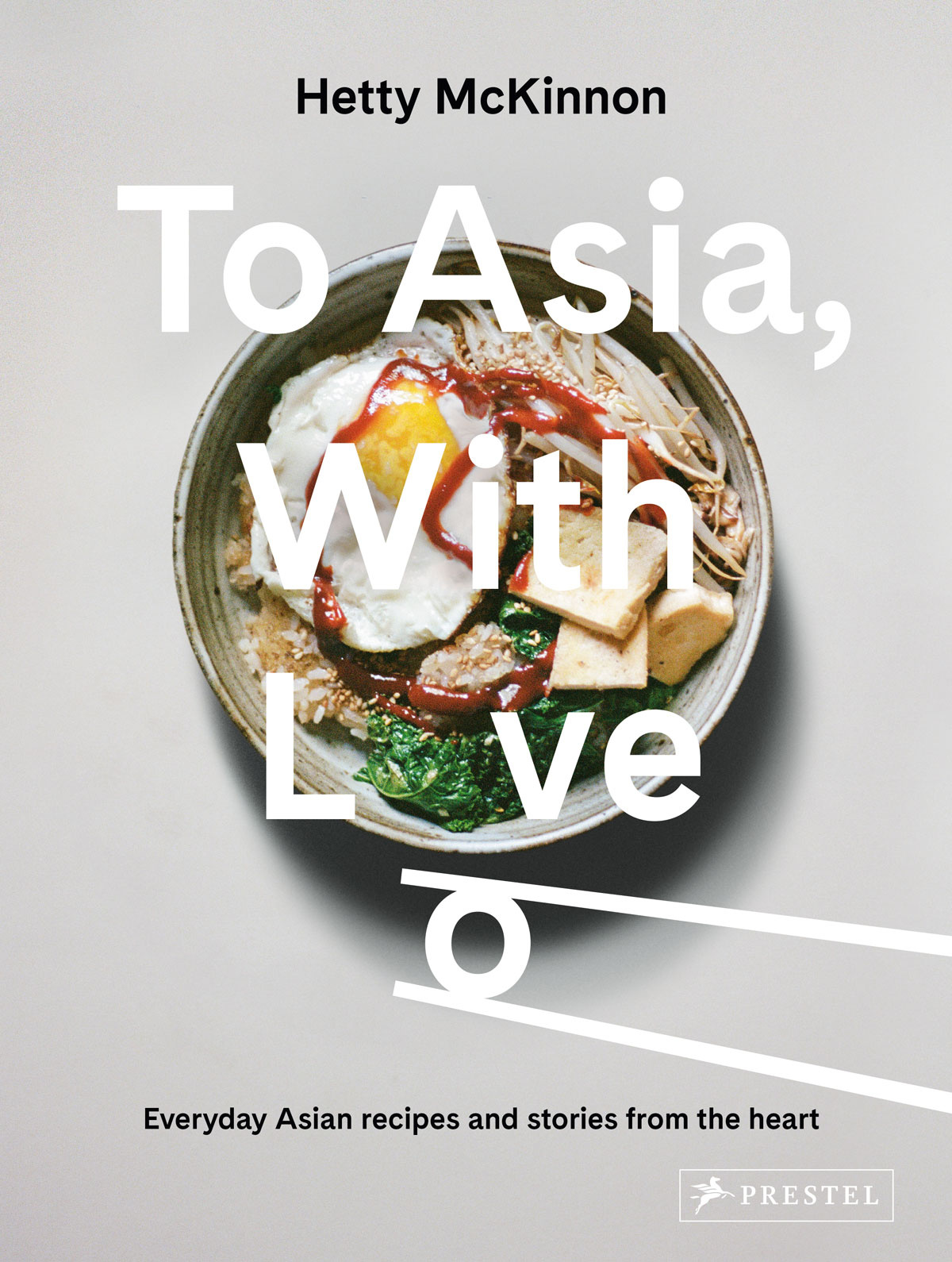 Try this recipe from the book