I am forever handing people food packages; sometimes it feels as if no one is allowed to leave the house without a slice of something, although I do try (a bit) to curb my food-pusher tendencies. The other day, there was a bit of role reversal and I was given by the Apple Expert George (aka Computer George) the most fantastic present of some Mekanek which are sausages that, like George, come from Lebanon and a dangerously large platter of baklava.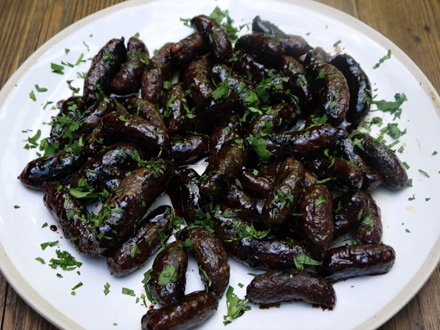 Computer George refers to the mekanek as "black sausages", and you can see why, especially after they'd been cooked following his instructions, namely roast in a hot oven then doused in pomegranate molasses for a bit of the end to provide a tangy, glossy sauce. A scattering of coriander (cilantro for those of you on the other side of the Atlantic) and they were ready to be wolfed down. I have another batch in the freezer ready to be cooked according to his alternative directions, which is to forgo the pomegranate molasses and instead, at the end, spritz with lemon juice and sprinkle with toasted pine nuts. Always planning the next eating opportunity!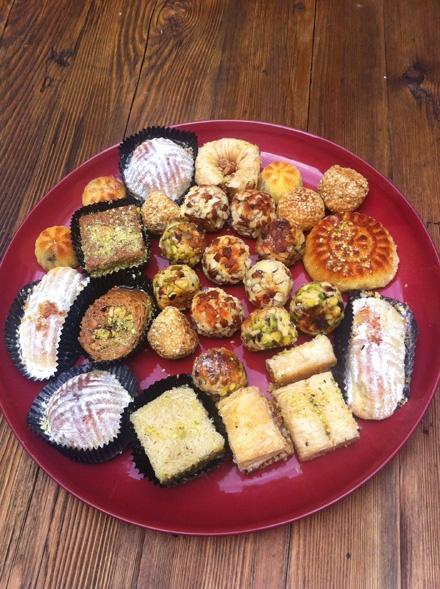 I wish I could say we had no room for the baklava afterwards, but they were simply irresistible. I am now not letting anyone leave the house without either eating some or taking a few away with them. This is not generosity, I fear, but the only way I can impose moderation on myself.