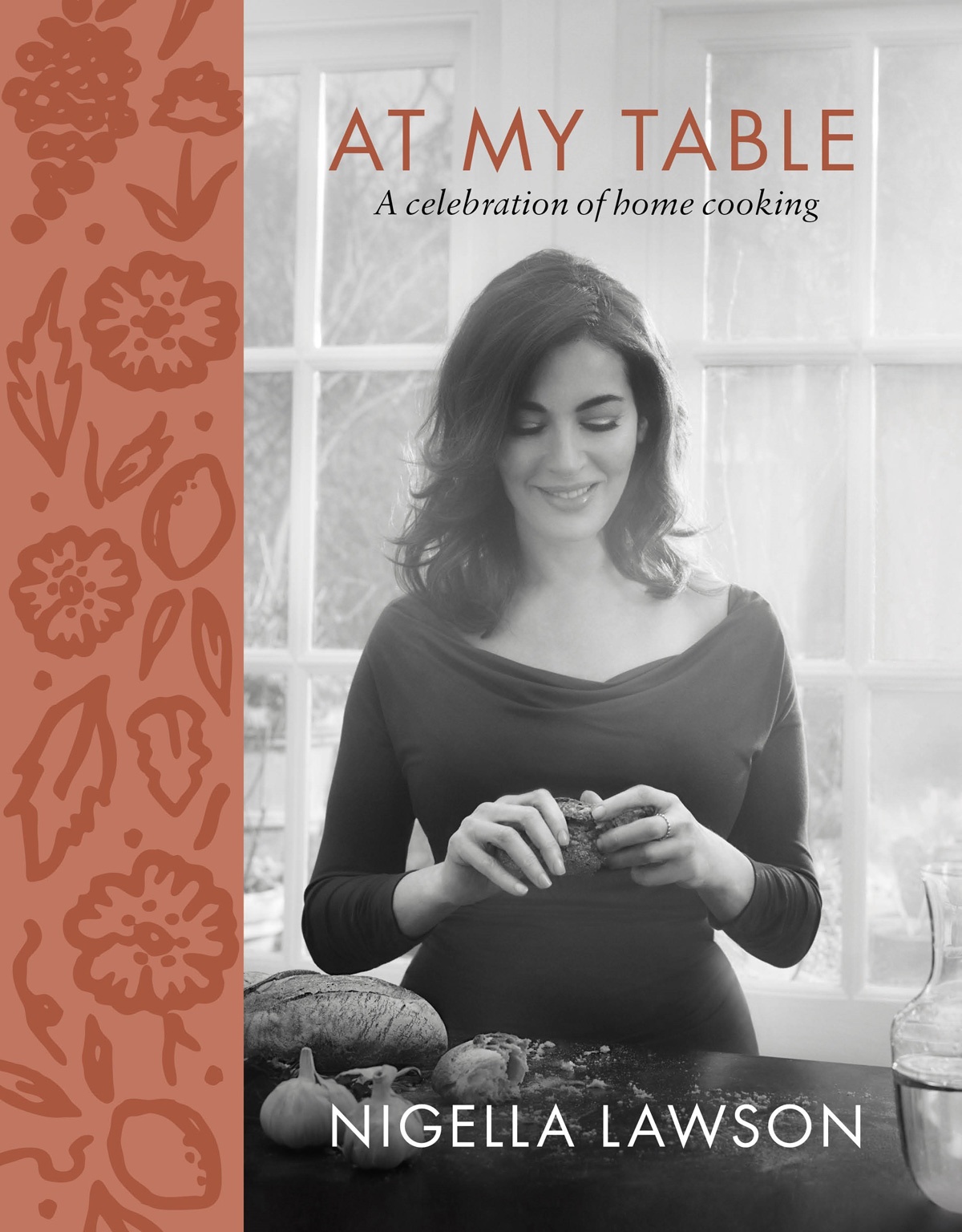 We are very pleased to announce Nigella's North American book signing schedule for the publication of AT MY TABLE this April!
Nigella will be signing books at all the events below.
We will be adding to this schedule - including for Canada - as more events are confirmed so please do check in regularly for updates.
Please use the website links below to contact the venues directly for all information on the events.
WEDNESDAY 11 APRIL 2018
Food52 cocktail party and book signing, New York, NY
Details here
THURSDAY 12 APRIL 2018
Barnes & Noble, Tribeca, New York, NY
Details here
SATURDAY 14 APRIL 2018
Cherry Bombe Jubilee talk and book signing, New York, NY
Details here
SUNDAY 15 APRIL 2018
Williams Sonoma, Columbus Circle, New York, NY
Details here
92Y book signing and talk with Amanda Hesser, New York, NY
Details here
MONDAY 16 APRIL 2018
Indigo Books Yorkdale, Toronto
Details here
TUESDAY 17 APRIL 2018
In Conversation with Nigella, George Brown College Centre for Hospitality and Culinary Arts, Toronto - NOW SOLD OUT
Details here
WEDNESDAY 18 APRIL 2018
Live Talks LA talk and book signing, Los Angeles, CA
Details here
THURSDAY 19 APRIL 2018
Barnes & Noble, The Grove, Los Angeles, CA
Details here
SATURDAY 21 APRIL 2018
Draeger's Cooking School book signing, San Francisco, CA
Details here
Omnivore Books book signing, San Francisco, CA
Details here
SUNDAY 22 APRIL 2018
Book Passage, Ferry Building, book signing, San Francisco, CA
Left Bank dinner hosted by Book Passage, San Francisco, CA
Details here
TUESDAY 24 APRIL 2018
Book Larder at Palace Theater, Seattle, WA - NOW SOLD OUT
Details here
WEDNESDAY 25 APRIL 2018
Stroum JCC high noon tea and book signing, Seattle, WA
Details here
THURSDAY 26 APRIL 2018
An Evening with Nigella, The Gourmet Warehouse, Vancouver, BC - NOW SOLD OUT
Details here