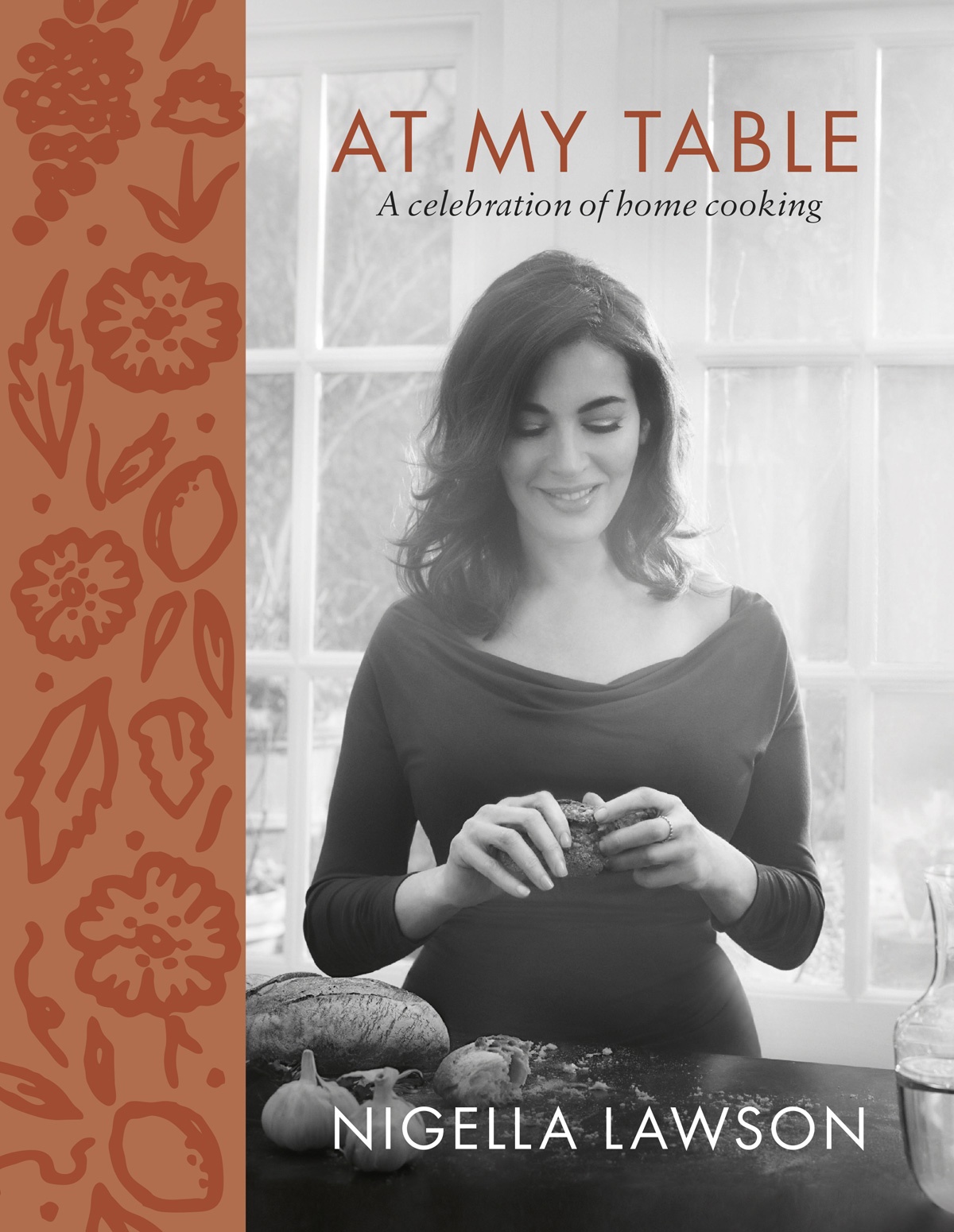 We are very pleased to announce Nigella's UK book signing schedule for the publication of AT MY TABLE this Autumn!
Nigella will be signing books at all the events below.
We will be adding to this schedule as more events are confirmed so please do check in regularly for updates.
Please use the website links below to contact the venues directly for all information on the events.
FRIDAY 22 SEPTEMBER 2017
Waterstones, Canary Wharf Details here
SATURDAY 14 OCTOBER 2017
Cheltenham Literary Festival Details here
SUNDAY 15 OCTOBER 2017
Guildford Literary Festival Details here
FRIDAY 20 OCTOBER 2017
Manchester Literary Festival, with Jeanette Winterson Details here
WEDNESDAY 25 OCTOBER 2017
Waterstones, Canterbury Details here
WHSmith, Bluewater Details here
THURSDAY 26 OCTOBER 2017
Waterstones, York Details here
WHSmith, Sheffield Details here
TUESDAY 31 OCTOBER 2017
Jarrolds, Norwich Details here
Topping & Co, Ely Details here
WEDNESDAY 1 NOVEMBER 2017
Blackwell's Westgate, Oxford Details here
FRIDAY 3 NOVEMBER 2017
Eason, Belfast Details here
SATURDAY 4 NOVEMBER 2017
Dubray, Grafton Street, Dublin Details here
THURSDAY 9 NOVEMBER 2017
WHSmith, Glasgow - EVENT SOLD OUT Details here
SUNDAY 12 NOVEMBER 2017
Stylist Live Details here