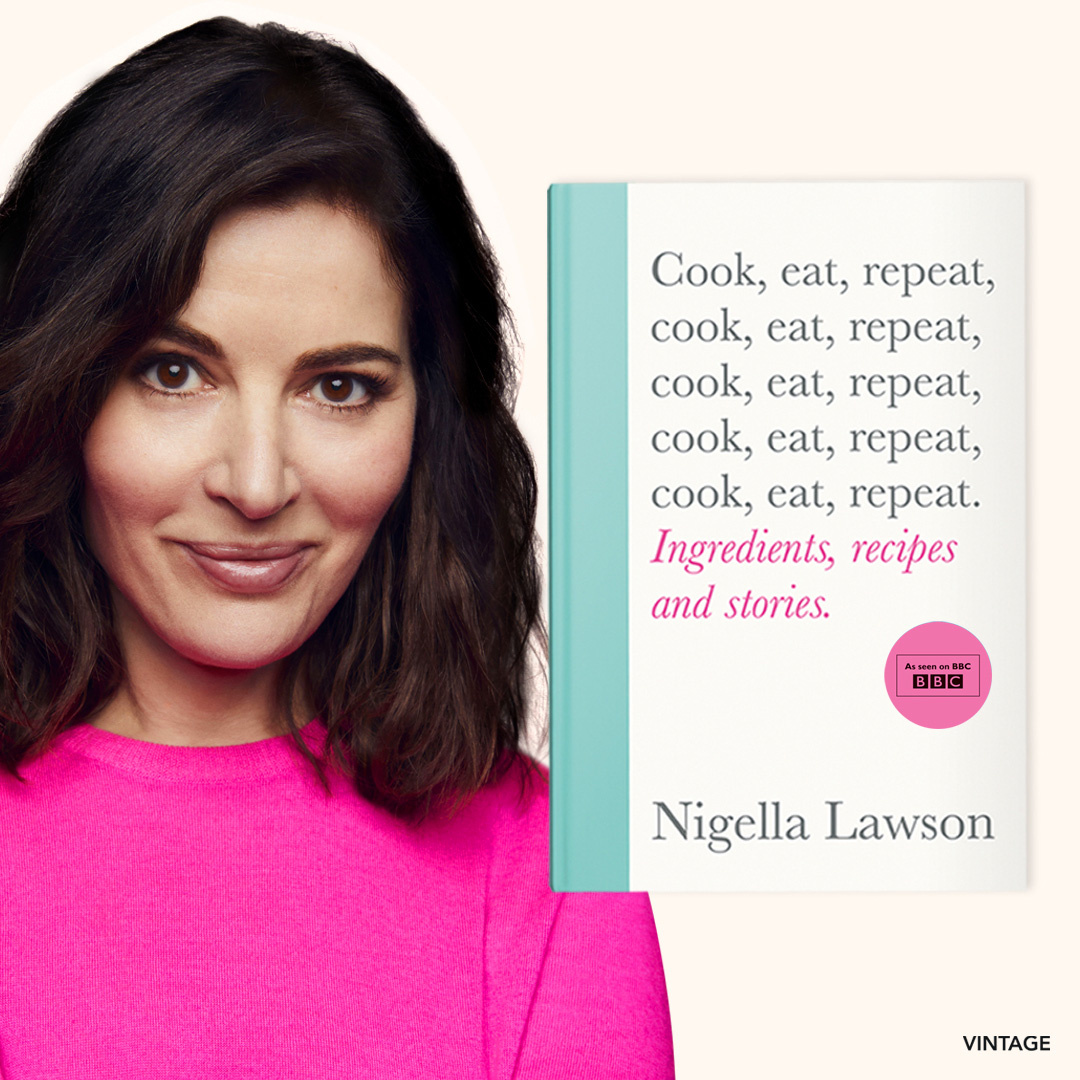 It is a very emotional day for me, the day my 12th book Cook, Eat, Repeat is published in the UK. "Cook, eat, repeat" is certainly the story of my life, but I couldn't have known when, last year, I chose it as the title for my then as-yet unfinished book it would turn out to be a bald description of the shape of our days during much of 2020. It has a very special place in my heart, this book that fed me, kept me company, and gave me an escape into joy over lockdown. It is not a Covid Cookbook, by any means, but a reflection on what cooking is and what it means, a celebration of my favourite ingredients, the unending pleasure that I get from food, and a compilation of the recipes I return to again and again. These are recipes that tell the story of my kitchen, and are - simply - the taste of home for me and my family. There's the Chocolate Peanut Butter Cake that marks birthdays in my house, the 'Lasagne of Love' that takes pride of place in all family celebrations, the Fried Chicken Sandwich which is my special solitary treat - and so much more. In fact, there are just over 150 recipes in the book, and I cannot wait to share them with you.
Cook, Eat, Repeat is published in the UK today (I know that it's published on 5 November in the Netherlands, on 12 November in Australia and New Zealand, in April 2021 in the States and Canada, though I am afraid I don't know the publication dates for elsewhere at the moment) and it's available as a hardback, and e-book and an audiobook, which I, of course, narrated. And over the weeks, I'll be sharing some of the recipes from the book with you here, kicking off with the newest addition to the recipes that are in regular rotation in my house, the Fish Finger Bhorta, which makes me so happy when I eat it, and smile as I just write the title now.
This book means such a lot to me, and I hope it speaks as comfortingly to you too.