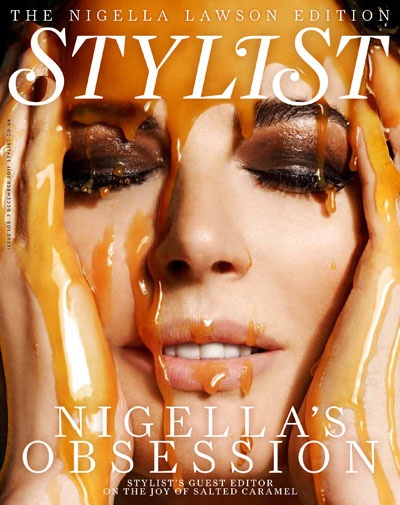 I'm so excited about my edition of Stylist, and hope you are too. What I wanted was to address food in the round: not everyone is a cook, but we are all eaters, and food makes an everyday appearance in our lives. For me this is to be celebrated, and here I do – with a declaration of my love for salted caramel, a look into the emergence of steak as the food fashion of the moment, ten new recipes that take in the sort of quick cooking we need day in day out, as well as some party pieces and seasonal splurges. Talking of which, this newsletter brings you a special taster in the form of the recipe for my Nutella Cheesecake.
I'm afraid there are just too many pieces I love to mention all of them here, but when it comes to food, I feel (in Mae West's words) that too much is as good as a feast. So, welcome to my table: read and eat, and feed both body and soul.
Alongside my Stylist editorship, I'm also doing a guest edit on Emerald Street every day this week.
All the exclusive Stylist recipes will also be available on nigella.com at the end of next week.