Print me
Introduction
This guacamole doesn't include tomatoes. It makes such a difference: it's fresh and sharp, a perfect buttery-yellow and jade clay. You can do some chopping in advance, but the actual avocado mixture must be made at the last minute, to ensure it keeps its colour.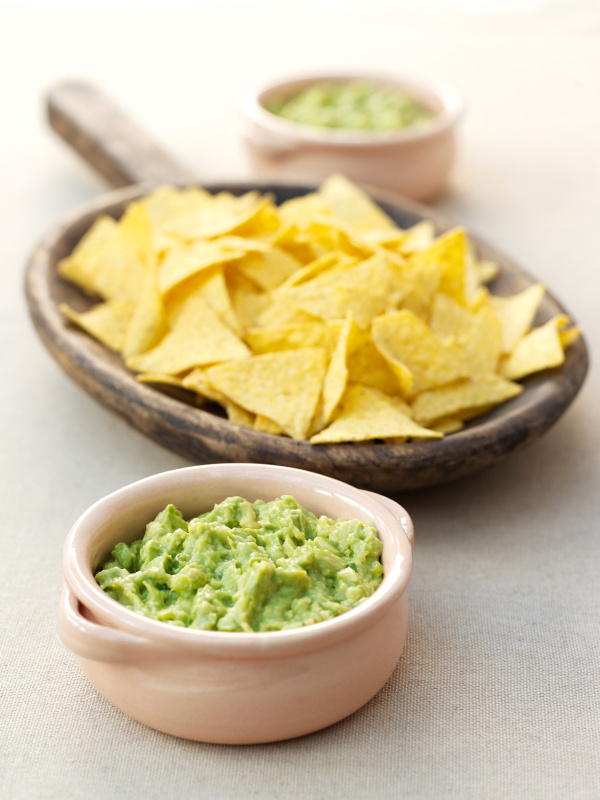 Ingredients
Serves: 3-4 as a starter or 6 as a pre-dinner nibble
4 avocados
4 limes
4 tablespoons fresh coriander (chopped)
½ - 1 fresh green chilli (deseeded and finely chopped)
salt to taste
spring onions (finely sliced)
packet of tortilla chips of your choice
Method
Just before you want to eat the guacamole, peel and stone the avocados and put the flesh in a bowl.
Dissolve the salt in the lime juice and pour it over the avocado. Then add the other ingredients and mash with a fork until you have a rough lumpy mixture.
Spoon into a serving dish and surround with tortilla chips for dipping.
Other recipes you might like