Print me
Introduction
I have found from experience that an old heavy-based frying pan makes the best pie dish - that is, for a top-crust pie like this one. The handle has to be taken off but this doesn't prove too difficult once you make the decision, and the end results are worth the trouble.
(Parramatta Chicken Pie shown coming out of the oven in the photo)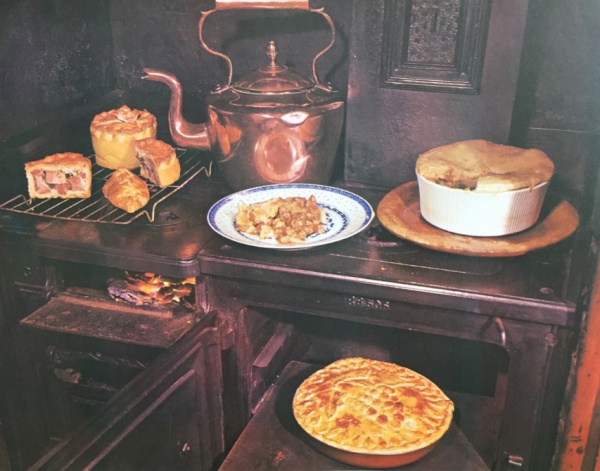 For the Five-Minute Pastry
85 grams butter (cut into 1-inch squares, each 1/4-inch thick)
115 grams plain flour (plus more for rolling)
salt (to season)
60 millilitres water
For the pie filling
500 grams chicken meat (cut into 1-inch cubes)
230 millilitres water
15 millilitres lemon juice
115 grams sliced ham (diced)
60 grams small mushrooms (left whole)
1 bay leaf
1 spray fresh thyme
1 spray fresh parsley
60 grams celery (finely sliced)
60 grams onions (finely sliced)
salt (to season)
white peppercorns (to season)
40 grams plain flour
30 grams butter
60 millilitres cream
60 millilitres white wine
1 egg
Please note that nigella.com is not able to accept responsibility for any substitutions that Ocado may need to make as a result of stock availability or otherwise. For any queries, head to ocado.com/customercare.
Feel free to use the "swap" feature and adjust brands and quantities as needed.
Method
Parramatta Chicken Pie is a guest recipe by Graham Kerr so we are not able to answer questions regarding this recipe
For the Five-Minute Pastry:
Sieve flour and salt together and add the butter pieces. Pinch these pieces flat with thumb and forefinger. Add the water gradually, mixing with a wooden spoon.
Using plenty of flour, roll out pastry 1/9-inch thick, fold several times and allow to stand for 5 minutes. Cut a round pastry top the size of the rim of the pan.
For the filling:
Place chicken in only sufficient water to cover. Add herbs, cover, and simmer for 25 minutes.
Make a roux with butter and flour. Strain off 5 fluid ounces chicken stock to make a stiff sauce.
Season the sauce, add the wine and cream. Stir well.
Lay half chicken meat with onions and celery in pie dish, cover with ham, then place very lightly fried whole mushrooms, black side down, on ham. Sprinkle with lemon juice and top with remaining chicken. Pour over sauce. Cover with pastry top. Gild pastry with beaten egg.
Bake at 375F for 40 minutes. Cover pie top with foil if it colors too soon.
Other recipes you might like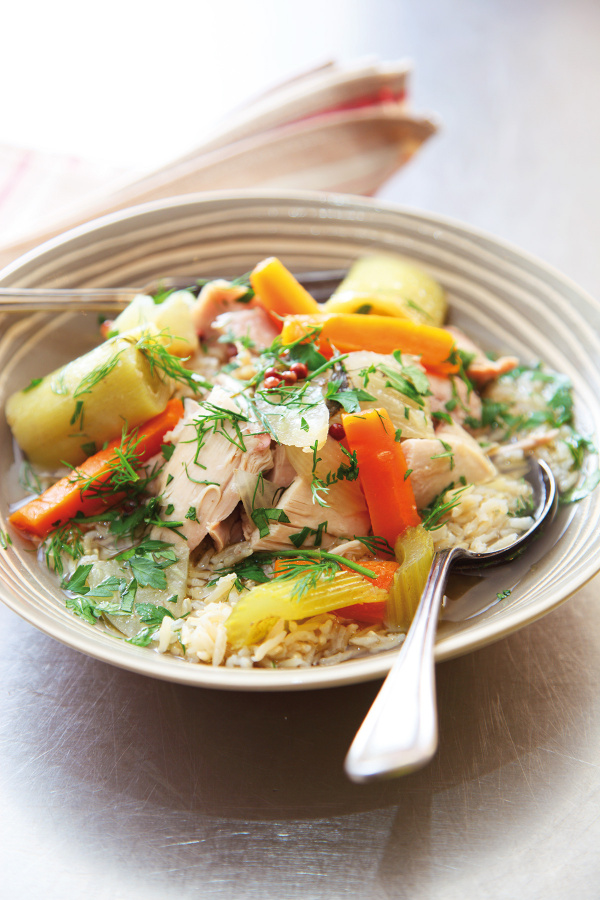 My Mother's Praised Chicken