Print me
Introduction
Fantastically easy and delicious, these give you that little sugar and lemon hit at the end of a meal, lifting you up for the last part. When blood oranges are in season you can use those instead, if you like, to make blood orange possets.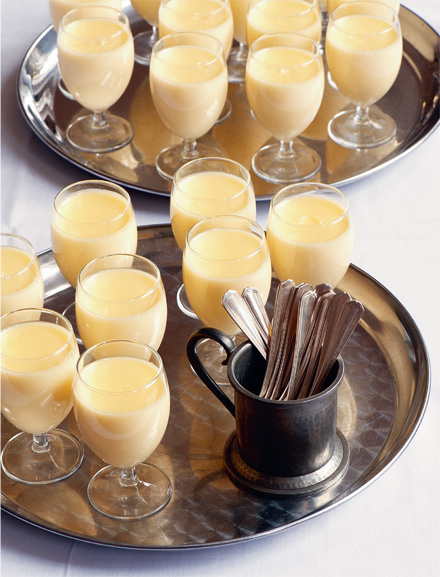 8 unwaxed lemons
1½ litres double cream
500 grams caster sugar
Method
Lemon Possets is a guest recipe by Margot Henderson so we are not able to answer questions regarding this recipe
Remove the rind from 4 of the lemons, using a vegetable peeler.
Squeeze the juice from all 8 lemons (you should have around 350ml of juice - rolling the lemons on your work service before cutting them in half will yield more juice).
Put the cream into a pan with the strips of lemon rind and stir over a low heat until the mixture starts to steam. Add all the sugar and stir until dissolved.
Turn the heat off and stir in the lemon juice, then leave to settle for 5 minutes.
Strain the mixture through a fine sieve into a large jug, discarding the lemon rind.
Pour into 10 ramekins or small bowls, if you have them, or one medium-sized bowl. Cool to room temperature, then put them into the fridge to set for at least 4 hours or overnight.
Serve with a biscuit such as shortbread, and maybe a little cream.
Other recipes you might like