Print me
Introduction
This is THE EASIEST recipe to make. As much fun as it is to drink, this Lazy Limoncello makes a fantastic gift! I call it "lazy" just because the recipe doesn't call for special lemons and you won't need to look for special kind of spirit – any vodka and lemons would do. You'll love this freezing cold summery lemony yellow goodness.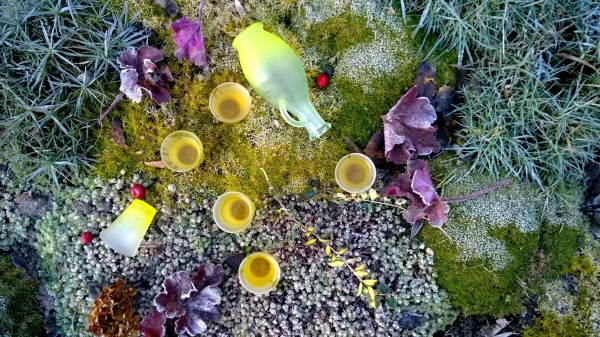 The Drink
10 zest of lemons (peeled)
1 litre vodka
20 centimetres sugar (cubes)
The Simple Syrup
1 glass of water
1 glass of sugar
Method
Lazy Limoncello is a community recipe submitted by AlyonaH and has not been tested by Nigella.com so we are not able to answer questions regarding this recipe.
Wash lemons thoroughly and peel them. Try to peel them as carefully as possible and not get any white pith. Place the peel into a glass jar, drop in the sugar cubes, pour in the vodka. Close the lid and place the jar in the dark place for minimum of 30 days.
In a medium saucepan combine sugar and water. Bring to a boil, wait until sugar has dissolved. Allow to cool.
Pour as much syrup as you like. The drink should be sweet. Strain into a bottle add syrup to taste and freeeezzeee along with the shot glasses. Always serve it freezing cold. Cheers :)
Other recipes you might like