Print me
Introduction
After remembering my holiday in Mexico, I wanted to invent a recipe dedicated to the people of Mexico for such a great holiday and I loved Aztec soup as one of my favourites. I wanted to use ingredients that Mexican's use and this is my recipe with a few English ingredients to help the flavours. I also wanted to use something different for the rice and Turmeric is good for you and helps with the meal.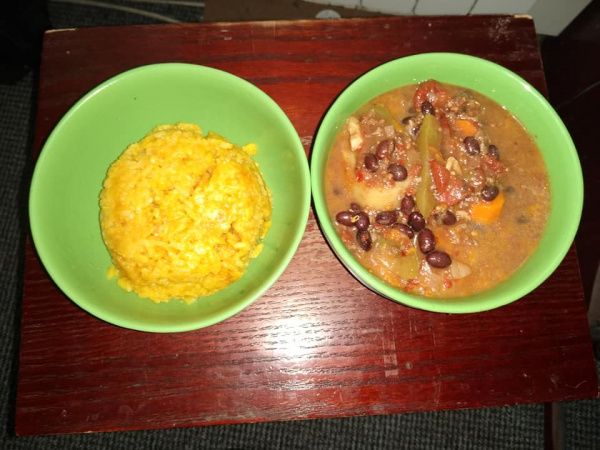 200 grams minced beef
2 brown onions (chopped)
4 cloves garlic (chopped)
1 red pepper (de-seeded and chopped)
6 dashes Worcestershire sauce
50 millilitres red wine vinegar
3 potatoes (cut into chunks)
5 carrots (thinly sliced)
1 tin black beans (drained)
1 tin chopped tomatoes
2 tablespoons olive oil
2 teaspoons ground turmeric
red chilli flakes to taste
rice
Please note that nigella.com is not able to accept responsibility for any substitutions that Ocado may need to make as a result of stock availability or otherwise. For any queries, head to ocado.com/customercare.
Feel free to use the "swap" feature and adjust brands and quantities as needed.
Method
Aztec Stew with Turmeric Rice is a community recipe submitted by Brybaz and has not been tested by Nigella.com so we are not able to answer questions regarding this recipe.
Heat oil and add chopped onions and garlic and pepper on a slow heat, then add mince and turn up the heat.
When meat is cooked add Worcester sauce until well marinated then add the Red Wine vinegar.
Add black beans, carrots, potatoes and tomatoes, then add Chilli flakes to your taste (add more Chilli flakes if you like it hot or not as much if you like just a little kick) and stir well. Turn down the heat to it's lowest setting.
Top up with hot water from the kettle and simmer, if needed. Cook for about 40 mins (or until the potatoes and carrots are cooked).
Cook rice (1 cup of rice to 1 and a half cups of water) to rice directions depending on the rice you are using.
After 10 minutes add Turmeric and stir again.
Serve with homemade Tortillas.
TIP: If you don't want to use Beef mince, then Lamb will do. You can use any potatoes but Sweet potatoes take less time to cook compared to other varieties. You can use Fresh Chilli or Red Eye chillies but if you use Chilli powder, it will have to be stronger for the flavour. You can use either 1 large Red, Green or Yellow Pepper for the colour you want to achieve for the stew.
Other recipes you might like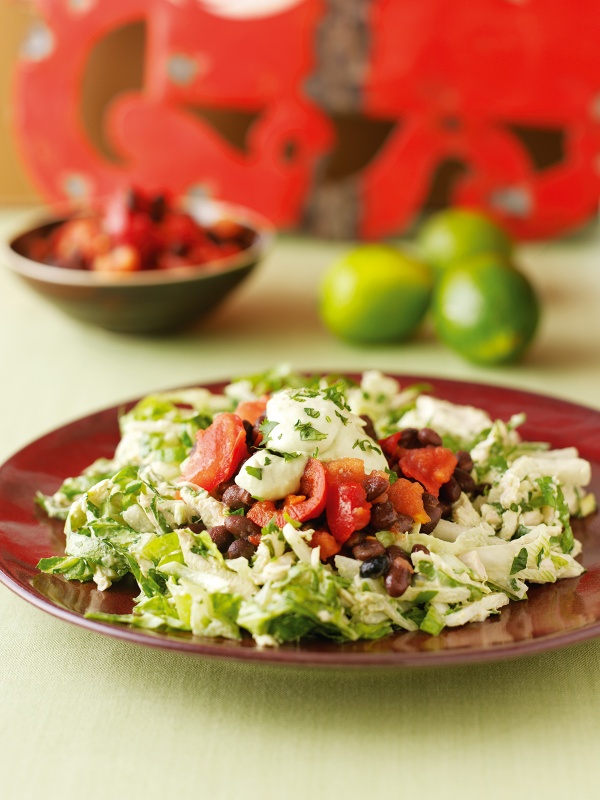 Mexican Chicken or Turkey Salad With Tomato and Black Bean Salsa