More recipes
Recipe search
Pineapple Upsidedown Cake With Pina Colada Ice Cream
A community recipe by

Community

Not tested or verified by Nigella.com
Print me
Introduction
This recipe is from Anna Olsen's Food Network Show "Sugar". It has an interesting "Method" of mixing the cake -- not the usual cream butter, add sugar, eggs, etc. Also lovely with whipped cream instead of ice cream.
For the Fruit
500 millilitres sliced pineapples (cored rounds - about half a pineapple)
2 tablespoons pineapple juice
4 tablespoons unsalted butter
188 millilitres dark brown sugar
1 teaspoon vanilla extract
For the Cake
83 millilitres heavy cream
4 large egg whites
3 large egg yolks
1 teaspoon vanilla
½ teaspoon almond extract
375 millilitres all-purpose flour
188 millilitres sugar
63 millilitres cornmeal
1 teaspoon baking powder
¼ teaspoon baking soda
½ teaspoon salt
83 millilitres unsalted butter (at room temperature)
83 millilitres pineapple juice
For the Pina Colada Ice Cream
2 pineapples (ripe, golden - about 2 lbs)
63 millilitres sugar
1 tablespoon lime juice (fresh)
313 millilitres heavy cream
165 millilitres sweetened coconut
Method
Pineapple Upsidedown Cake With Pina Colada Ice Cream is a community recipe submitted by Community and has not been tested by Nigella.com so we are not able to answer questions regarding this recipe.
FRUIT:
Grease a 10-inch springform pan and line bottom with parchment paper. Wrap outside bottom and sides of pan with plastic and then aluminium foil – this will catch any of the syrup as the cake bakes.
For fruit, toss the pineapple with pineapple juice. Melt butter and brown sugar together over medium heat. Stir in fruit and vanilla and pour into prepared pan, arranging pineapple slices so they sit flat.
CAKE:
Preheat oven to 350 degrees F.
For cake, stir the cream, egg whites, yolks and extracts to blend and set aside. In a large bowl sift flour, sugar, cornmeal, baking powder, baking soda and salt.
Add butter and pineapple juice to flour and mix with electric beaters until blended. Add half of the egg mixture and blend.
Add remaining egg mixture and blend until smooth, scraping the sides of the bowl often. Scrape batter over pineapple in the prepared spring form pan and spread to level.
Bake for 30 minutes or until a tester inserted in the center of the cake comes out clean.(NOTE: may need to bake additional 10-15 minutes!! Test before removing from oven). Let cake cool for 15 minutes, then invert onto a plate to cool completely.
Slice and serve with Pina Colada Ice Cream.
PINA COLADA ICE CREAM:
Peel and core pineapples, removing eyes. Dice up 2 ½ cups of pineapple and set aside.
Purée remaining pineapple in a blender or food processor and stir in sugar and lime juice. Whip cream to soft peaks and fold into pineapple juice.
Stir in coconut and pour into an ice cream maker following manufacturer's instructions.
Before ice cream has completely frozen, stir in diced pineapple and spoon into a non-reactive container and freeze for at least 2 hours before scooping.
Serve with Pineapple Upside Down Cake. (Makes about 6 cups of ice cream.)
Other recipes you might like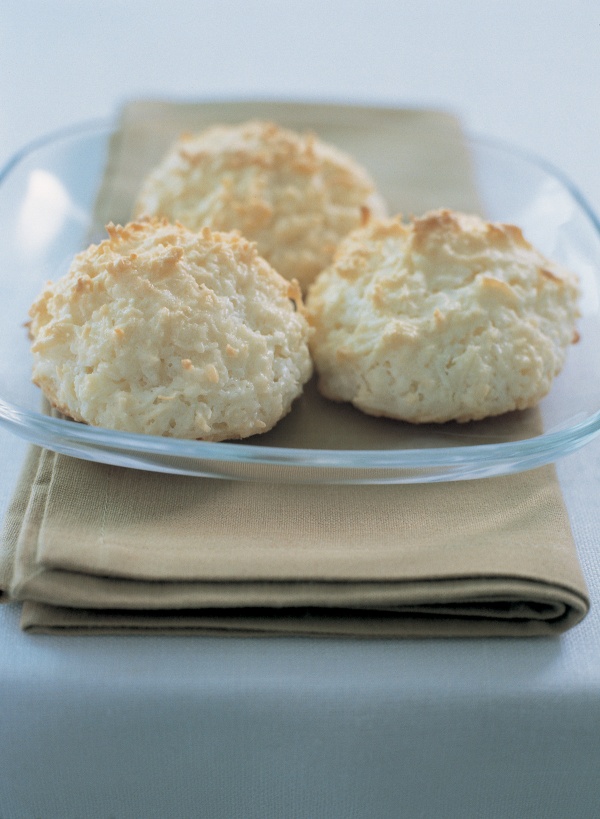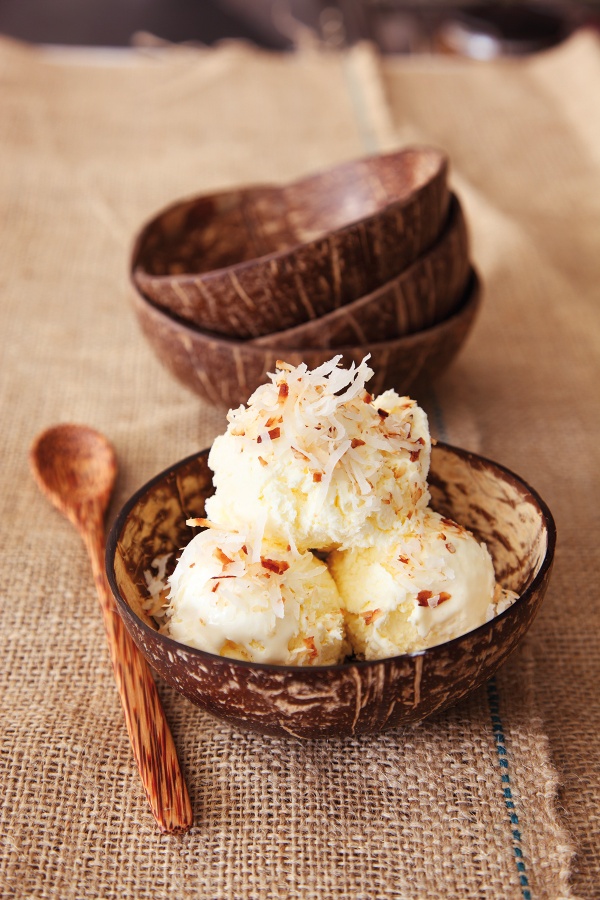 No-Churn Pina Colada Ice Cream