Print me
Introduction
This is a very healthy, easy to make appetiser. Can be made with whatever vegetables you have at home and it is so green and fresh.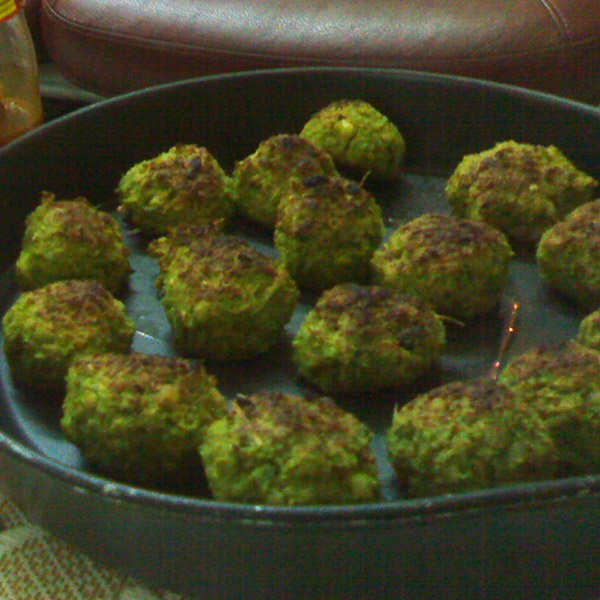 Ingredients
Serves: 12-14 kebabs
½ cup peas
½ cup sweetcorn
1 clove garlic
20 leaves fresh spinach (rinsed)
¼ cup grated cauliflowers
1 medium chopped potato
1 deseeded green chile
2 medium onions (peeled and sliced)
1 cup soya granules (boiled for 5 mins)
1 teaspoon salt
½ teaspoon red chile powder
½ teaspoon mango powder
½ teaspoon ground cumin
2 tablespoons gram flour (or besan)
Method
Healthy Veg Kebabs is a community recipe submitted by dr.ritu lall and has not been tested by Nigella.com so we are not able to answer questions regarding this recipe.
Mix all veg and spices and microwave at full for 10 min or cook all the veg with spices in a skillet with 1tbs oil for10-15 min together or separately.
Mash all the veg with a blender or grater
Combine cooked veg and boiled and drained soya granules
Make small balls or cutlet shaped kebabs out of mixture
Roll them in gram flour or one can mix flour at step 2.
Brush them with oil and grill in a tray in the microwave for 15-18 min or can be deep fried in oil in a skillet at medium to high flame till golden brown or crispy.
Serve them with coriander chutney or make roll of a chapati and fill them in to it.
Additional Information
Balls can be refrigerated overnight for next day usage.
Other recipes you might like