Print me
Introduction
This is another fab recipe from my amazing Womens Institute jams pickles and chutneys book.
½ onion (processed)
celery (1 large or 2 small heads, processed)
¾ malt vinegar
57 pickling spice (tied in a muslin bag - I sometimes use a popsock)
1 chopped tomatoes
½ apple (peeled, cored and processed)
2 teaspoons salt
1 pinch of cayenne pepper
340 soft light brown sugar
227 golden raisins (or raisins)
Method
Red Tomato and Celery Chutney is a community recipe submitted by fosse and has not been tested by Nigella.com so we are not able to answer questions regarding this recipe.
Put the onions, celery, spices and half the vinegar in your preserving pan, bring to the boil and simmer for 30 minutes till almost tender.
Add the other ingredients, bring to the boil then simmer for 11/2 -2 hours until there is no free liquid.
Stir from time to time to prevent sticking.
Remove the spice bag then pot when cool.
Other recipes you might like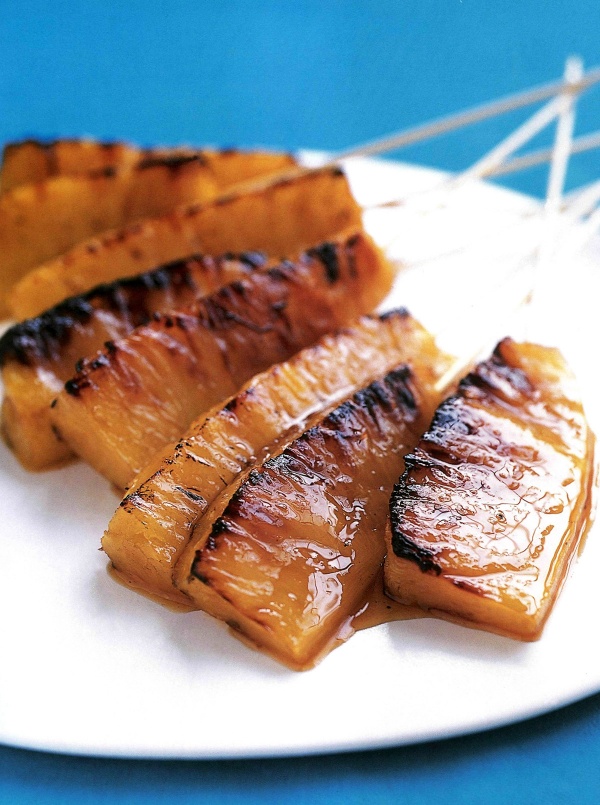 Caramelised Pineapple With Hot Chocolate Sauce