Print me
Introduction
This loaf tastes so like the Scottish clootie dumpling. It tastes divine and is also really good fried with an egg on top!
227 self-raising flour
250 raisins
125 sugar
28 margarine
2 teaspoons mixed spice
1 teaspoon baking soda
1 medium egg
250 boiling water
Method
Dumpling Loaf is a community recipe submitted by Gillywilly and has not been tested by Nigella.com so we are not able to answer questions regarding this recipe.
Cream marg and sugar.
Add spice and raisins.
Then add boiling water.
Leave to cool slightly before adding egg.
Finally add flour.
Cook for 1 hour at gas mark 2 or 150 degrees celsius
Other recipes you might like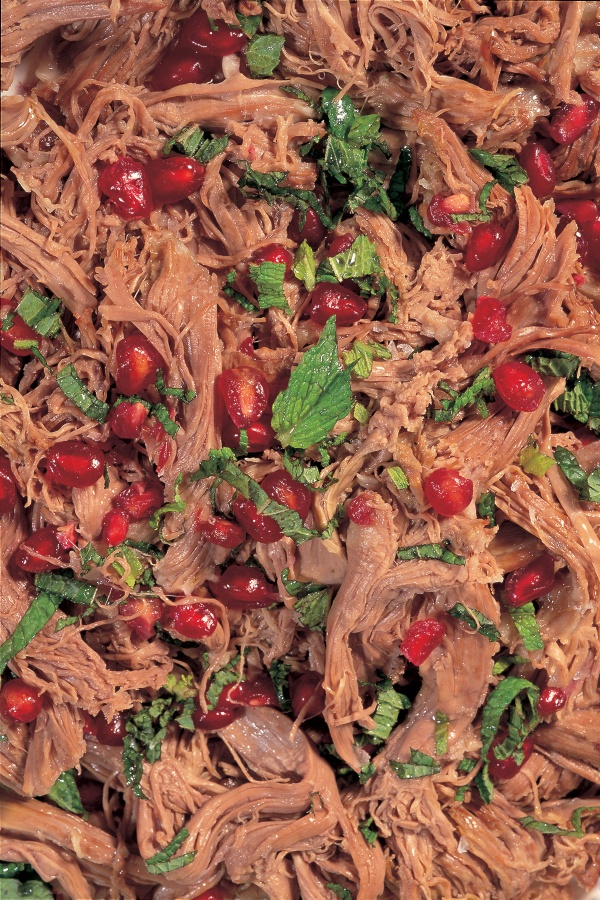 Warm Shredded Lamb Salad With Mint and Pomegranate