Print me
Introduction
When doing a Guinness Stew, I thought I would try making Guinness Dumplings as it is easy to put on top of the stew and enhance the flavour. It is easy to make, but you will need extra Guinness rather than water to make it nice and smooth.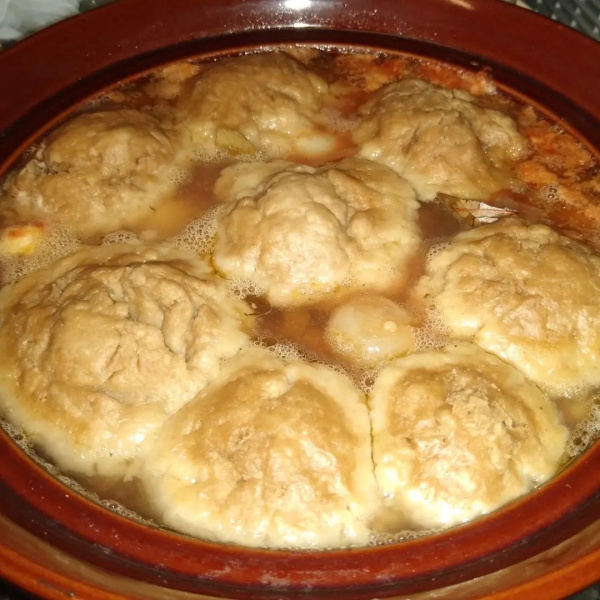 250 grams self-raising flour (sieved)
75 grams suet
11 tablespoons guinness
1 teaspoon herbs (that you like)
Method
Guinness Dumplings is a community recipe submitted by Brybaz and has not been tested by Nigella.com so we are not able to answer questions regarding this recipe.
Sieve the flour in a large bowl, and add suet and any herbs you like and mix well.
Slowly add the Guinness, 5-6 tablespoons to start, then add more to make a dough until smooth, but add more Guinness if needed.
Roll into 8 small balls, allowing for expanding. Place on top of your stew and cook for 45 mins in a pot or 6-8 hours in a slow cooker. They should double in size when cooked.
Other recipes you might like