Print me
Introduction
This is again a very good recipe taken from the muffin lady book. Really easy to make and ssssooooo good.
500 flour
250 sugar
1 tablespoon baking powder
1 teaspoon salt
2 medium eggs
188 milk
63 oil
4 tablespoons melted butter
1 teaspoon lemon juice
½ teaspoon corn syrup
1 teaspoon vanilla extract
250 chocolate chips
Method
Chocolate Chip Muffins is a community recipe submitted by Lilo and has not been tested by Nigella.com so we are not able to answer questions regarding this recipe.
Preheat the oven to 350°F (175°C). Sift together all the dry ingredients.
Make a well in the center and add the eggs, milk, oil, melted butter, syrup, lemon juice and mix with a fork. Fold in the vanilla and the chocolate chips.
Spoon into a wax paper lined 12 unit muffin pan and bake for 25-30 minutes
Additional Information
Yields twelve 2-4 ounces muffins or six 6-8 ounces ones. For large muffins, cook at least 35 minutes. Variation: for a mint chocolate chip taste, add 1 teaspoon peppermint extract. If you wish to have the peppermint look too, add 3-4 drops green food colouring as well. Enjoy - Lilo :o)
Other recipes you might like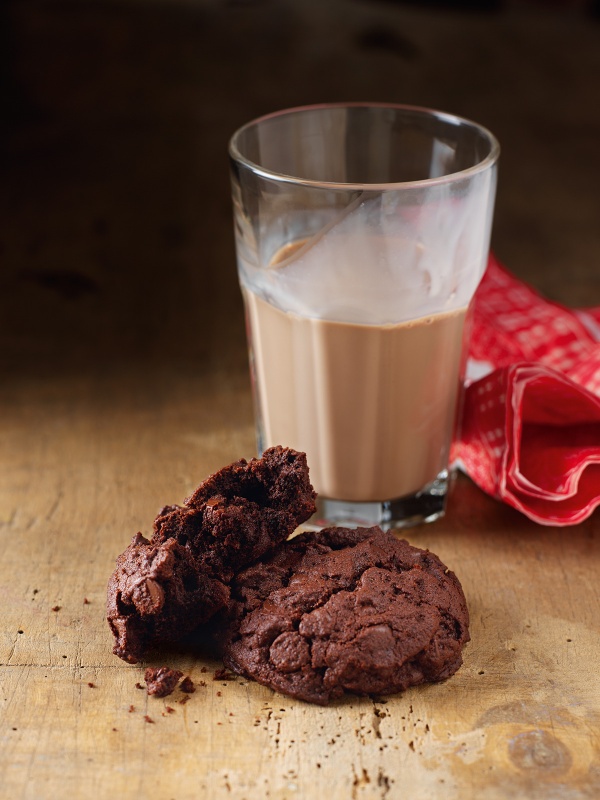 Totally Chocolate Chocolate Chip Cookies