Print me
Introduction
This is a recipe given to me many years ago by a Brazillian girl I used to work with. I don't what inspired her but this has been a staple midweek meal in my household for many years. Btw she always used the tri-colour spaghetti which gives it an interesting twist.
4 cubed chicken breasts
6 rashers bacon (cut into strips)
1 packet spaghetti
½ kilogram button mushrooms (cut into quarters)
1 jar of tomato relish
⅕ litre heavy cream
1 splash of olive oil
Method
Hilda's Pasta is a community recipe submitted by Samantha_telebug and has not been tested by Nigella.com so we are not able to answer questions regarding this recipe.
Fry the chicken until browned in the olive oil and drain onto a plate.
Add the bacon and fry until crispy. Return the chicken and fry for a further 2 minutes for it to soak up the bacon juices.
Add the mushrooms and cook until soft. Add the whole jar of tomato relish and bring it up to the boil and the simmer for 10 minutes until the chicken is cooked through. Turn the heat off and let it cool for about 10 minutes.
While it is cooling cook the spaghetti as per the instructions. When ready to serve add the cream to the chicken and warm through (don't let it boil). Drain the spaghetti into a large bowl and toss in the chicken mixture. Serve with garlic bread and a fruity white wine.
Other recipes you might like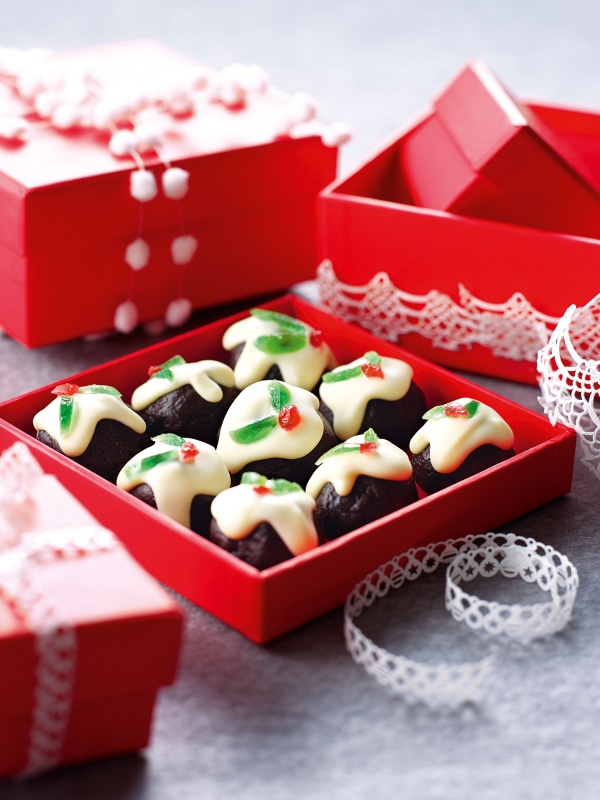 Christmas Puddini Bonbons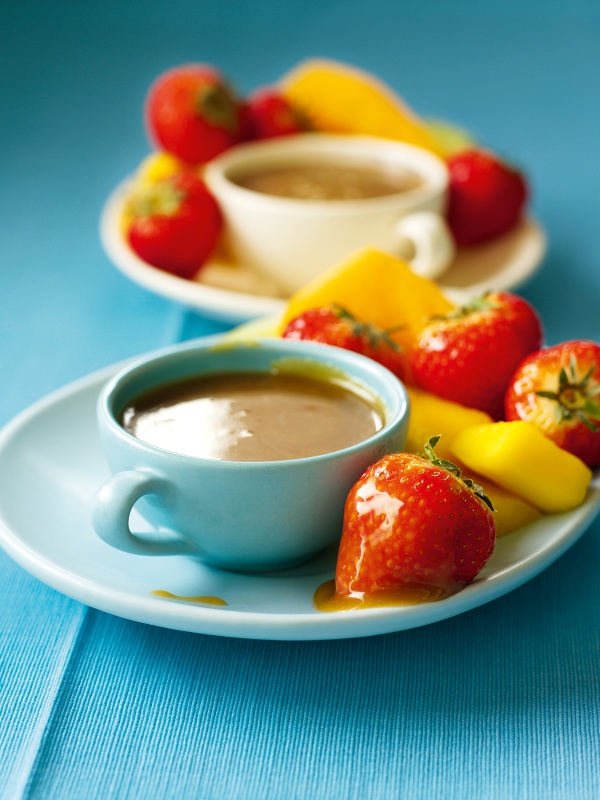 Butterscotch Fruit Fondue