More recipes
Recipe search
Smoked Cod in Parsley Sauce With Fondant Potatoes
A community recipe by

Samantha_telebug

Not tested or verified by Nigella.com
Print me
Introduction
A quick and easy Saturday night meal just for two.
For the Cod
2 smoked cod fillets (about 12oz each)
½ kilogram fresh spinach
salt
freshly ground black pepper
For the Fondant Potatoes
⅞ kilogram potatoes
28 grams chicken broth (or butter water)
For the Sauce
28 grams unsalted butter
28 grams all-purpose flour
⅕ litre milk
61 millilitres heavy cream
1 bunch finely chopped fresh parsley
57 grams finely grated mature cheddar
salt
freshly ground black pepper
For the I Can't Delete This
Method
Smoked Cod in Parsley Sauce With Fondant Potatoes is a community recipe submitted by Samantha_telebug and has not been tested by Nigella.com so we are not able to answer questions regarding this recipe.
For the fondant potatoes:
Preheat the oven to 160C/325F/Gas3.
Cut the potatoes lengthways into 1½cm / ½in thick slices.
Melt the butter in an ovenproof frying pan with a lid, add the potatoes in a single layer together with enough chicken broth to come a third of the way up the potatoes.
Season, bring to the boil, put the lid on and place into the oven for 45 minutes (turn and baste occasionally). The potatoes will absorb the liquid and go a golden brown.
Season the cod loins on both sides and place in a steamer over boiling water and cook for about 15 minutes or until cooked through.
Cook spinach as per packet instructions and drain, squeezing until dry.
Make the roux by melting the butter in a heavy based saucepan and adding the flour. Stir continuously for about 2 minutes until the flour has cooked and then add the milk gradually stirring all the time and simmer for another 2 minutes season and add the chopped parsley and cheese cook for another minute and finish with the heavy cream.
Pile a mound of spinach in the middle of the dinner place and place the cod loin on top.
Pour over the sauce and dot the potatoes around the cod centrepiece. Source: One of my own recipes.
Other recipes you might like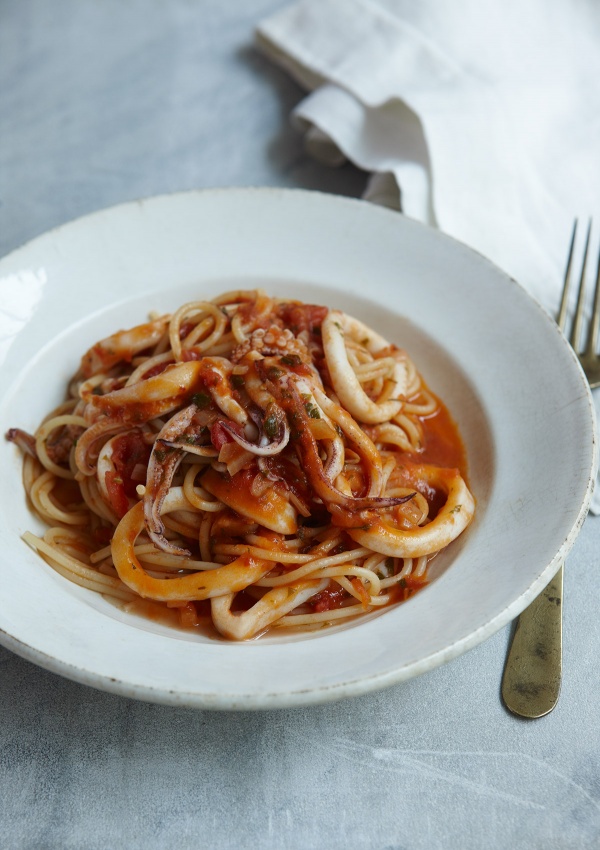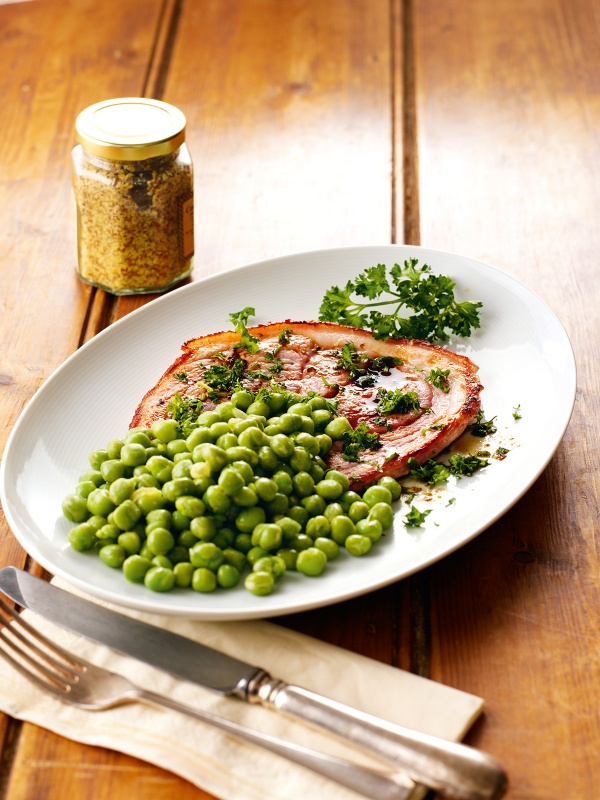 Gammon Steaks With Parsley