Print me
Introduction
I first saw this recipe in an American magazine and it was called a Coffee Cake. I tweaked it a bit and it is now one of my sons favorites.
250 chopped walnuts
1½ teaspoons ground cinnamon
500 sugar
3 eggs
200 soft butter
1½ teaspoons baking powder
1½ teaspoons baking soda
250 sour cream
750 cake flour
63 milk
Method
Sour Cream Walnut Cake is a community recipe submitted by Markella and has not been tested by Nigella.com so we are not able to answer questions regarding this recipe.
Preheat oven to 180 C - 350 F Grease a Bundt pan.
In a medium bowl, mix the chopped walnuts, ground cinnamon and 3/4 cup of sugar.
In a large bowl, at low speed, beat the flour, butter, milk, baking powder, baking soda, sour cream, eggs and 1 1/4 cups sugar until well blended. Increase speed to medium, beat for 2 mins.
Sprinkle 1/4 of the nut mixture into the bottom of the Bundt tin. Spoon half of the cake batter on top of the sprinkled nuts. Sprinkle the rest of the nuts evenly on top of the batter. Spread the remaining batter evenly over the top.
Bake for 60 mins or until golden and a skewer inserted comes out clean. Cool on a wire rack, in the pan for approx 10 mins, before turning out onto a plate.
If you choose to, dust the top with a sprinkling of icing sugar.
Other recipes you might like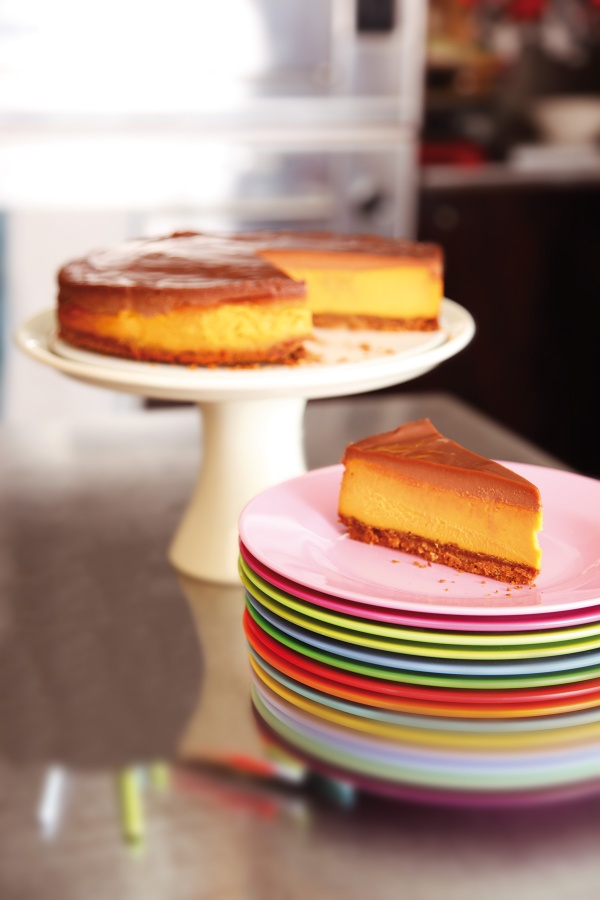 Chocolate Peanut Butter Cheesecake