Print me
Introduction
I came up with this recipe one night. Not only is it full of flavour but it's inexpensive, easy, and yummy!
1 chopped onion
1 minced shallot
2 cloves minced garlic
½ teaspoon red curry seasoning
½ teaspoon cumin
1 can black beans (washed and drained)
½ cup coconut milk
½ cup salsa
guacamole
cilantro
corn tortillas (taco size)
Method
Mono Sucio is a community recipe submitted by marthaCEO and has not been tested by Nigella.com so we are not able to answer questions regarding this recipe.
Saute onion, shallot, and garlic with 1 tablespoon olive oil.
Add cumin and curry seasonings. Sauté for 2 minutes.
Add black beans and cook for 3 minutes.
Add coconut milk and salsa, let simmer for about 10 minutes.
Spoon into warm tortillas and top with guacamole and cilantro. Enjoy!
Other recipes you might like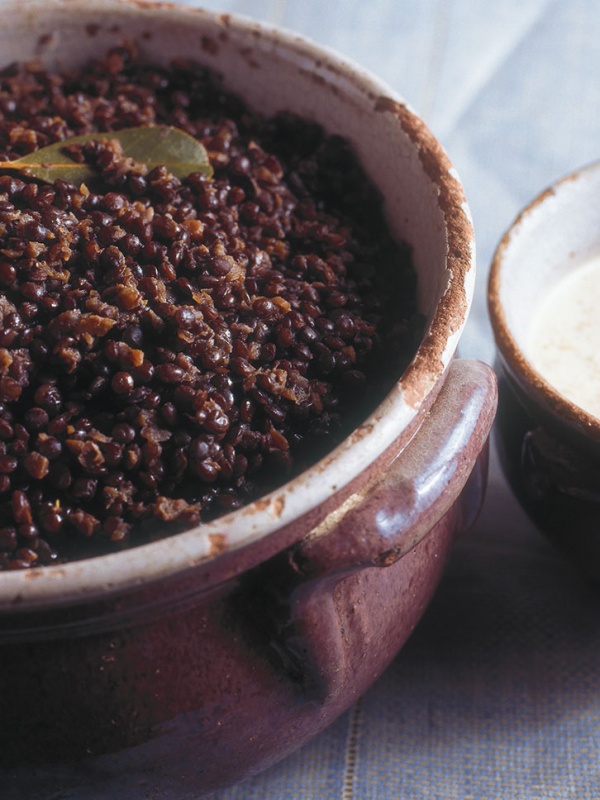 Lentils Braised in Red Wine