Print me
Introduction
Delicious and make ahead for easy dinner entertaining.
Ingredients
Serves: 6-8 as dinner
1 large diced onion
4 cloves crushed garlic
3 tablespoons vegetable oil
2 cans white beans
1000 diced mushrooms
1 pinch of salt
red pepper flakes (to taste)
¼ teaspoon dried thyme
¼ teaspoon dried oregano
¼ teaspoon grated nutmeg
1000 diced tomatoes
2 large eggs (whisked lightly)
250 ricotta cheese
250 greek yoghurt
250 mixed italian cheese
250 grated parmesan
12 sheets lasagne sheets
Method
Holiday Lasagne is a community recipe submitted by Raha Lane and has not been tested by Nigella.com so we are not able to answer questions regarding this recipe.
In a large bowl, mix all ingredients except cheeses, yogurt, eggs, lasagne sheets. This mixture is the sauce.
In a large non stick baking dish, brushed with vegetable oil, add eggs and then alternate layering sauce with lasagne noodles, and cheese or yogurt until the last layer which is only parmesan.
Cover in oiled foil sheet with a few holes.
Bake at 400 degrees F for 45 minutes or until cheese is bubbly and melted. Let cool before slicing for 15 minutes.
Serve with slices of hard crusty bread, tossed green salads, and chilled white wine. For a holiday twist, serve this lasagne with an assortment of fruits and candied nuts salads.
Additional Information
You may use red kidney beans instead of white beans.
Other recipes you might like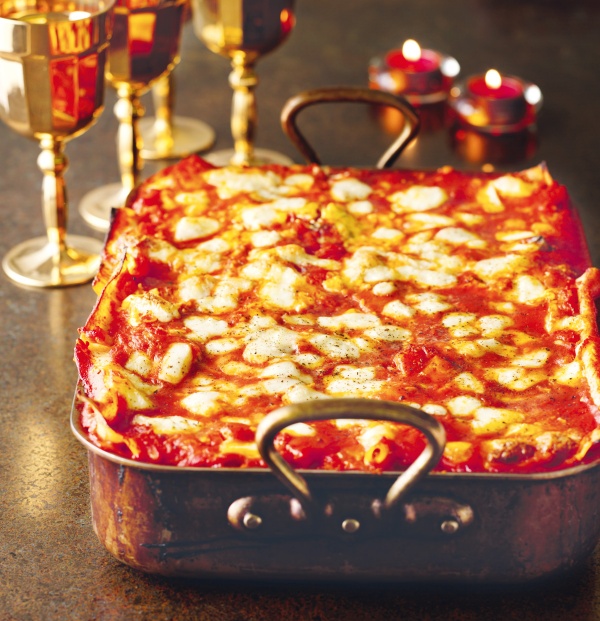 Pumpkin and Goat's Cheese Lasagne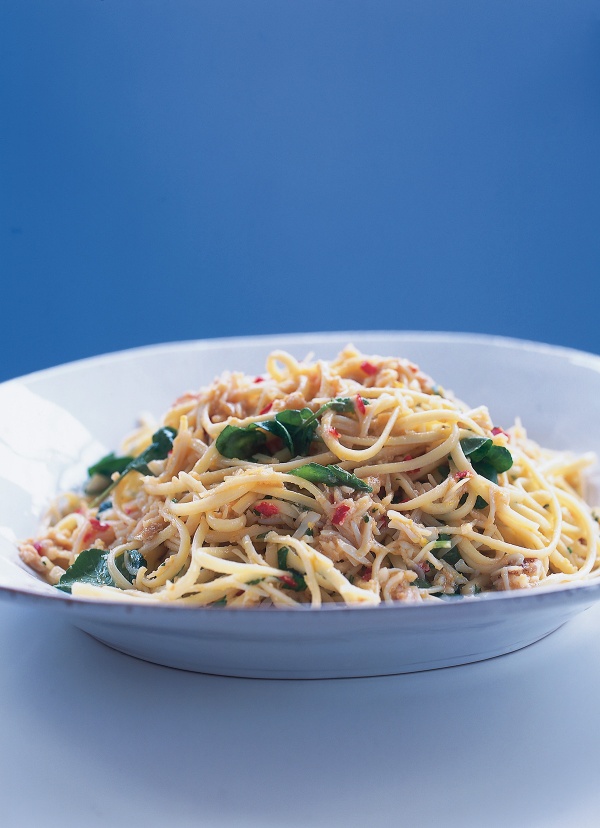 Linguine With Chilli, Crab and Watercress