Print me
Introduction
These bean burgers are highly nutritious… full of protein (about 7%) and dietary fibre (another 7%) and with minimal sugar, they are vegan, gluten-free, oil-free, and fat-free, making them perfect for diabetics.
And best of all, the burgers are really easy to make.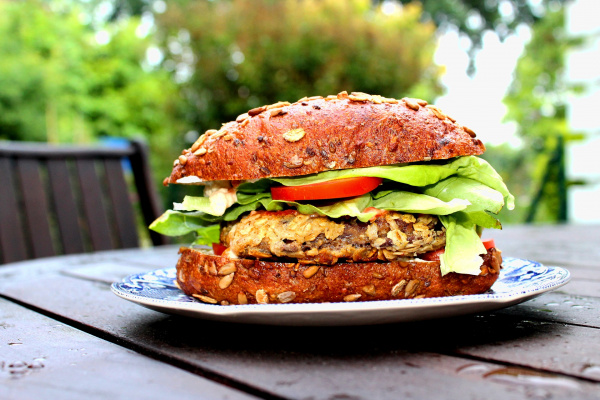 ⅕ kilogram red kidney beans Drained and rinsed
2 tablespoons tomato ketchup
1 tablespoon yellow mustard seeds
1 tablespoon garlic powder
1 tablespoon onion powder
1 tablespoon oats (Gluten free oats)
Method
Red kidney bean burger is a community recipe submitted by Wittyocean and has not been tested by Nigella.com so we are not able to answer questions regarding this recipe.
To make the red kidney bean burgers, preheat your oven to 200C (400F).
Spray a baking tray with cooking spray or line it with parchment paper, and put it aside.
Mash beans thoroughly in mixing bowl until there are no whole beans left.
Add in the remaining ingredients and stir until they are well mixed.
Divide mixture into 4 parts of approximately equal size and roll them into balls, first making sure your hands are clean.
Place the burger balls on the baking sheet, and flatten them with the palm of your hand.
Bake for 10 minutes, and then turn to bake on the other side for another 10 minutes. Enjoy!
Other recipes you might like