Print me
Introduction
This is the best recipe I have ever had for spag bol- it was given to me about 20yrs ago by an Italian chef I worked with- it was his grandmother's recipe. Do please try, it's also the one I use for Lasagne.
Ingredients
Serves: 4 - 6
3 tablespoons olive oil
3 tablespoons butter
2 large chopped onions
4 sticks thinly sliced celery
170 grams chopped bacon (into small strips)
2 cloves chopped garlic
½ kilogram lean ground beef
2 tablespoons tomato puree
1 tablespoon all-purpose flour
425 grams diced tomatoes
⅛ litre beef broth
⅛ litre red wine
2 teaspoons dried oregano
½ teaspoon grated nutmeg
salt
black pepper
Method
Spaghetti Bolgnese is a community recipe submitted by redhead43 and has not been tested by Nigella.com so we are not able to answer questions regarding this recipe.
Fry the mince until it's lost it's pinkness, drain and set aside.
In the same pan-Fry the onions,celery and bacon in the oil and butter until softened. Stir in the garlic and ground beef and cook about 10 mins.
Increase the heat to med and stir in the tomato puree and the flour and cook for 1-2 mins. Stir in the tomatoes, stock and wine and bring to the boil, stirring. Season the sauce with s&p, stir in the oregano and nutmeg.
Cover the pan and simmer gently for at least 45 mins (I cook this really slowly for about 1-2 hrs).
When you're ready cook your spaghetti/pasta-drain and drizzle with olive oil and a sprinkle of white pepper and enjoy!! Bon Appetit! ;o)
Additional Information
This is a very versatile sauce and can be used for Lasagne/Canneloni etc; It freezes very well too.
Other recipes you might like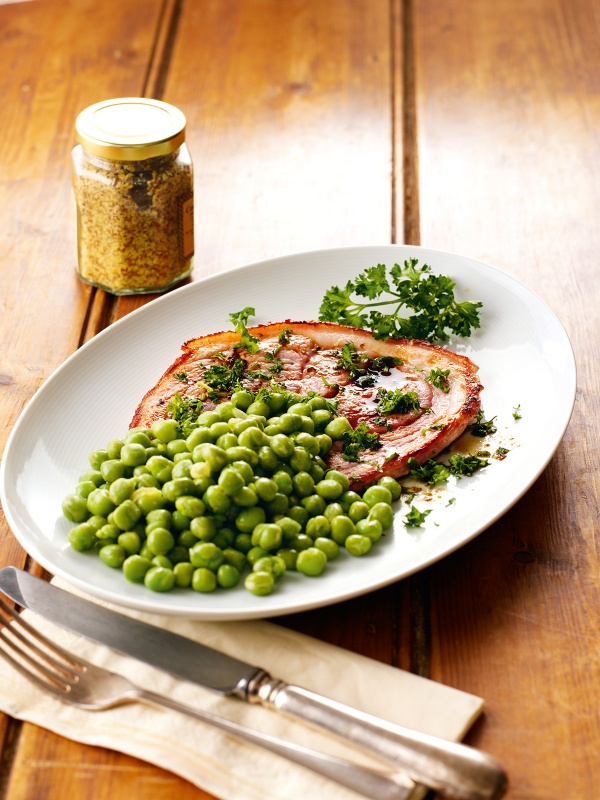 Gammon Steaks With Parsley