Print me
Introduction
Nigella's chocolate peanut butter bars inspired me to make a peanut butter free allergy version that still tastes like peanut butter!
For the Allergy Bars
250 confectioners' sugar
313 soft dark brown sugar
63 unsalted butter
188 sunflower butter
For the Frosting
340 milk chocolate chips
1 tablespoon unsalted butter
Method
Peanut Allergy Bars is a community recipe submitted by Ruff and has not been tested by Nigella.com so we are not able to answer questions regarding this recipe.
Grease a 9-inch square pan.
Stir all of the ingredients above together with a spoon or mixer. Press the sand-like mixture into the pan and press to make an even surface.
Next, melt the chocolate and butter on medium in the microwave for one to two minutes. Stir until smooth and immediately pour over base.
Place the pan in the refrigerator to set. When chocolate is firm, cut into squares.
Additional Information
http://www.examiner.com/examiner/x-3349-Denver-Cooking-Examiner~y2009m4d14-Peanut-allergy-chocolate-bars
Other recipes you might like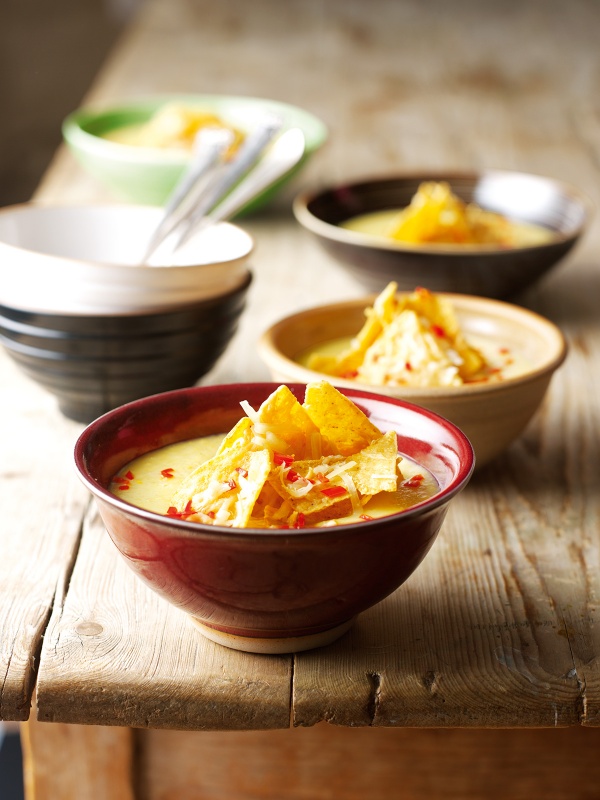 Sweetcorn Chowder With Toasted Tortillas