Print me
1 large pumpkin
½ litre vegetable broth (or chicken)
2 cloves garlic
1 medium chile
1 can coconut milk
cilantro
Method
Pumpkin Soup is a community recipe submitted by WelshRarebit and has not been tested by Nigella.com so we are not able to answer questions regarding this recipe.
Boil the pumpkin in the stock until tender. Drain but retain the cooking water.
In a blender, combine the chile, garlic and coriander. Give it a good wizz.
When the pumpkin is soft drain. Combine the pumpkin with the chile/garlic/coriander mix and blend until smooth. (I did this with a hand blender in my big cooking pot).
In your cooking pot add the coconut milk to the pumpkin mixture and simmer.
If the soup is too thick add some of the reserved cooking water.
Serve hot in large bowls, garnished with chopped coriander.
Other recipes you might like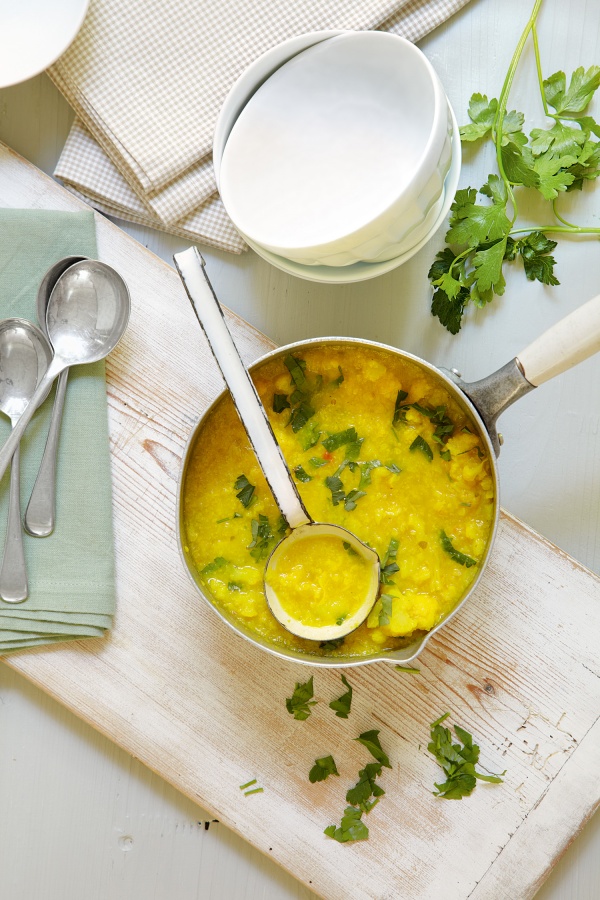 Cauliflower, Garlic and Turmeric Soup