Full question
For the Spiced and Superjuicy Turkey - I can't find allspice berries. Could I use ground allspice or any suggested alternatives?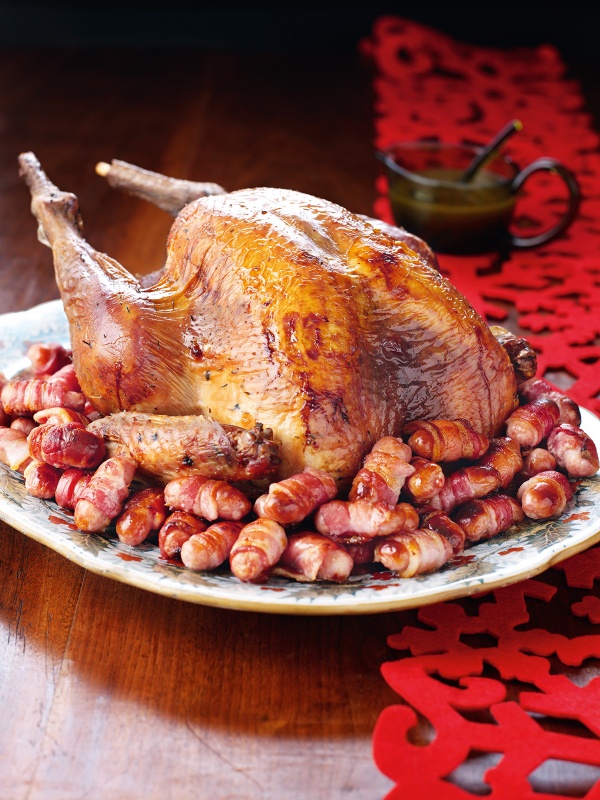 Spiced and Superjuicy Roast Turkey
Our answer
Nigella's Spiced And Superjuicy Roast Turkey (from NIGELLA CHRISTMAS) soaks a whole turkey in a spiced saline bath. The brine helps to season the turkey and adds moisture to the meat resulting in a juicy turkey, once cooked.
Whole allspice are dried berries of the allspice tree and have a flavour of mixed spices. They are larger than peppercorns but may be labelled as "Jamaica Pepper". We don't think that ground allspice is particularly good for the brine so instead we would increase the quantity of some of the other spices in the brine and would suggest adding an extra tablespoon of black peppercorns, one extra cinnamon stick and one extra star anise and two extra whole cloves.